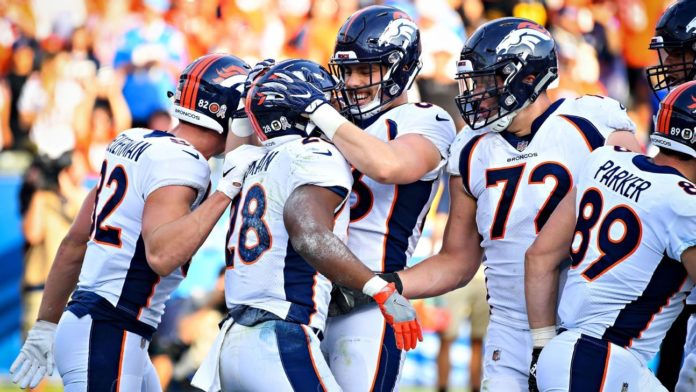 CARSON, Calif. — Frustrated by his team's late-game loss to the Denver Broncos, Keenan Allen voiced those feelings in the locker room after the Los Angeles Chargers' 23-22 setback to their AFC West rival.
Asked if the Broncos rose up and played well, Allen had this to say: "No, I don't think they played well at all. We dominated the game. Turnovers, we gave them some points and that's what happened. They suck."
Allen had a solid performance. The Cal product was targeted a game-high 12 times, finishing with nine catches for 89 yards, including a 4-yard reception for a score, his third touchdown of the season.
Broncos cornerback Chris Harris Jr. chased Allen around most of the day. Harris also had a running dialogue with quarterback Philip Rivers that got chippy.
Harris finished with eight tackles and an interception — one of two picks thrown by Rivers on the day.
"It was crazy," Harris said about Rivers. "I guess he got that first third down [of the game] on me, he just started screaming at me, talking so much s— to me.
"I was like, 'OK, you want to wake up the dog today? OK, you woke up a sleeping giant, now I've got to get you' — and that's what happened. He came out there talking s— to me, and now I've got to make him pay."
Other than the two turnovers, Rivers had a big day, finishing 28-of-43 for 401 passing yards, with two touchdown passes. Rivers was sacked three times, posting a 91.3 passer rating.
"He's a really good corner," Rivers said about Harris. "I have a lot of respect for Chris. We've had some good games. He obviously had a really good play with that early interception. He contested a lot of balls, but I think while having respect for him, there's a difference in respect and fear.
"I feel like I've heard Chris say he respect us and Keenan and myself, but he doesn't fear us either. I think there's that mutual respect and competitiveness."


Source : ESPN