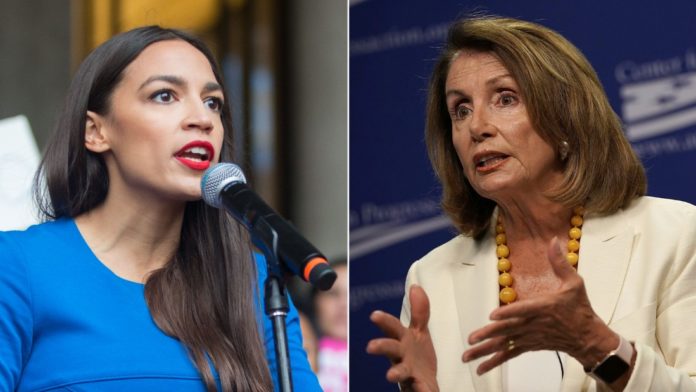 Control of the House is an awesome source of power. Within one month of officially retaking the lower chamber, the Democrats have managed to do something that proved to be almost impossible in the past two years — they have constrained President Donald Trump's ability to dominate the national conversation. For the first time, his endless stream of tweets has been pushed a little further into the background.
Democrats have used their newfound power in the House to focus on investigations surrounding Trump, while forcing policy discussions on health care, climate change and gun control. As a result, the media and the public are talking about these issues instead of constantly responding to every provocation that comes from the President.
On Friday, Democrats were able to raise their concerns and ask whether the President and the Justice Department have been trying to stifle special counsel Robert Mueller's investigation. Acting Attorney General Matthew Whitaker testified before the House Judiciary Committee and literally tried to silence Chairman Jerrold Nadler by
telling him his five minutes were up
. By plowing forward with his question, Nadler showed audiences that Whitaker and the administration are now in the hot seat.
Trump responded by calling the Democrats "vicious" on Twitter and claimed they "totally showed their cards for everyone to see."
The effort to stay in control of the national conversation will not be easy. Trump and the Republicans in Congress will do everything they can to throw the Democrats off track. During the partial government shutdown last month, Trump showed how the perpetual chaos that dogs his presidency has the ability to shut down all other debates.
Democrats will also have plenty of opportunities to shoot themselves in the foot. The recent scandals engulfing the governor, lieutenant governor and attorney general in Virginia have been devastating in a state that looked to be leaning blue.
But the challenges do not eclipse the successes Democrats have enjoyed in the past week. The conversation in Washington has shifted to issues that are favorable to Democrats. They have also done so much to drown out Trump's Twitter feed. If Democrats can continue applying pressure on the President and his allies, and raise important policy discussions, they might just do more than any single presidential candidate in bolstering the party's chances for reclaiming the White House in 2020.


Source : Nbcnewyork