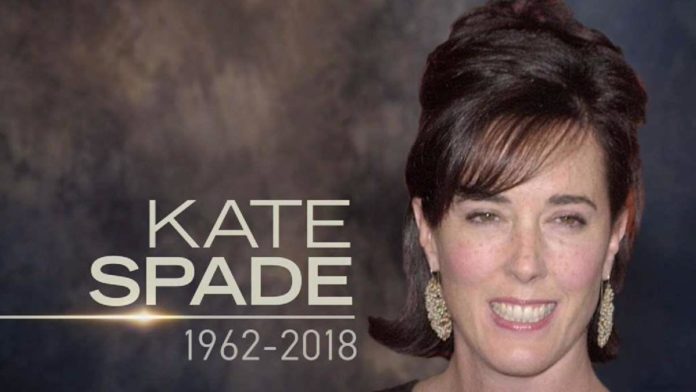 What to Know
The fashion icon was found dead in her Park Avenue bedroom Tuesday at the age of 55

Her husband said Wednesday she suffered from depression and anxiety for many years, and was seeking help in the last five years

"There was no indication and no warning that she would do this," Andy Spade said of his wife's death by suicide. "It was a complete shock."
The New York City medical examiner's office released fashion icon Kate Spade's cause of death in a brief statement Thursday, ruling she died by hanging and confirmed it was a suicide.
The NYPD had said shortly after the 55-year-old fashion icon was found dead in her Park Avenue bedroom Tuesday morning that they believed it to have been a suicide, but final determination depending on the autopsy results. 
Those results came hours after Andy Spade, the husband and business partner of the noted designer, said she suffered from depression and anxiety for years.
She was seeking help during the last five years, "seeing a doctor on a regular basis and taking medication for both depression and anxiety," Andy Spade said in a statement released Wednesday night.
He said there were "personal demons she was battling."
Andy Spade, the brother of comedian David Spade, said though that she "sounded happy" the night before her suicide.
"There was no indication and no warning that she would do this," he said. "It was a complete shock."
He said he and his wife had been living separately for the past 10 months but saw each other or spoke every day. He said they were not legally separated and never discussed divorce.
Kate Spade's sister, Reta Saffo, released her own statement late Tuesday saying she believed that Kate Spade had bipolar disorder and had a hard time with it. Those comments sparked backlash within hours, with a source close to the family saying Spade's relatives were "disgusted" by Saffo's remarks, and that Saffo had been estranged from the "entire family" for a decade.
Saffo said of her sister, however: "My little sister Katy was a precious, precious little person. Genuine in almost every way." 
The sudden death of the iconic designer left fans, celebrities and fashion industry insiders reeling. Brother-in-law David Spade posted a photo on Instagram of him with Kate, writing, "She was so sharp and quick on her feet. She could make me laugh so hard. I still can't believe it." 
***
Here is information on suicide prevention from the National Institute of Mental Health. If you are in crisis, call the National Suicide Prevention Lifeline at 800-273-8255 or reach out to the Crisis Text Line by texting 'Home' to 741741.





Source : Nbcnewyork