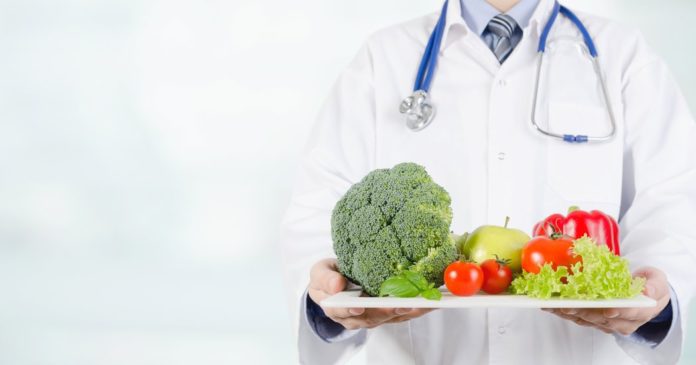 The movement is gaining ground across North America as well as around the world, with researchers looking into how it could improve health outcomes for chronic diseases such as diabetes, obesity and heart disease.
As physicians themselves aren't typically the best models for nutrition — long hours and on-the-run meals are common — bringing doctors into the kitchen may also be a way to encourage self-care as well, both through the mindfulness inherent in food preparation and the consumption of wholesome foods.
There are at least 10 culinary programs in the United States that are backed by a hospital, medical school or school of public health. As part of the medical education curriculum, they reach more than 2,500 doctors and other health professionals each year.
Each school approaches the field slightly differently. For instance, since 2012, Tulane University School of Medicine has offered a compulsory culinary medicine curriculum for its medical students while also reaching over a thousand medical residents through online courseware it has licensed to seven American residency programs. Dartmouth School of Medicine provides culinary medicine workshops to medical staff members, patients and the community through teaching kitchens. And Baylor College of Medicine's Choosing Healthy, Eating Fresh (CHEF) program is a medical student led elective course which facilitates nutrition and cooking workshops for medical students and patients at Texas Children's Hospital.
Stanford is one of the latest medical schools to jump on board. Co-founded by Dr. Julia Nordgren, "The Doctor is In … The Kitchen" program began last spring. The group meets one evening a week to learn about how culinary medicine is implicated in a real clinical story — for instance, a busy mother with a toddler who is a picky eater, or a patient with diabetes who is on a tight food budget. To be effective, culinary medicine cannot ignore the issue of food insecurity, which affects 12.7 percent of Americans.
My alma mater, the University of Toronto, started a mandatory culinary medicine program for medical students last year under the direction of Dr. John Sievenpiper. It involves an interactive cooking class, open-access lectures and a grocery store tour led by registered dietitians and chefs, where students learn to read labels and prepare simple meals. Late last year, more experienced physicians eager to advance their nutrition knowledge were offered a chance to enroll in an "update" on clinical nutrition which, among other things, will help separate fact from fiction with respect to popular diets for chronic diseases.
"Nutrition evidence is protean; it changes as we learn more," said Dr. David Jenkins, a professor in the department of nutritional sciences at the University of Toronto whose research played a key role in the development of the glycemic index. "We need to allow students to critically think about nutrition, and extending this teaching into the kitchen could be one good way to do that."


Source : Nytimes