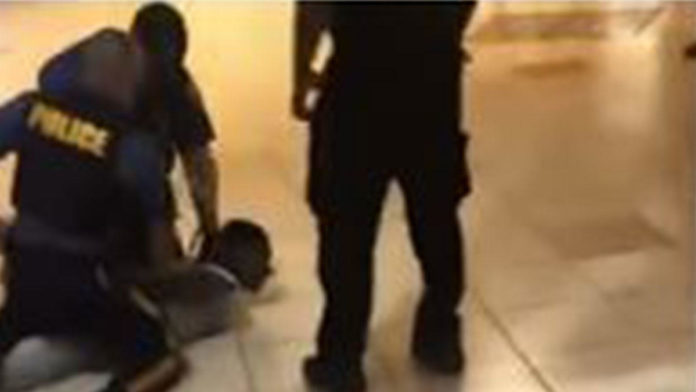 Eight people were arrested after several brawls broke out at the Hamilton Mall Saturday.
Police were on patrol at the Hamilton Mall in Hamilton Township, New Jersey for a report of an advertised fight on social media between juveniles. Several smaller fights occurred at the mall earlier in the day which led to the arrest of a teen girl who was charged with disorderly conduct.
Saturday night, police received reports of large groups of teens gathering in several areas of the mall with one of the groups in the food court area. As police tried to escort several teens out of the mall for disorderly conduct, several chairs and other debris were thrown, officials said. Several fights also broke out.
A Hamilton Township police supervisor suffered a minor injury during the fight. He was treated at AtlantiCare Hospital and released.
Amir Vaughn, 18, of Mays Landing, Theron Parrish-Jordan, 18, of Mays Landing, were arrested and charged with disorderly conduct. Five other juvenile males were also arrested and charged with disorderly conduct and resisting arrest.
Police say additional charges are pending further investigation. If you have any information on the brawl, please call Det. Perna at 609-625-2700 x 542.




Source : Nbcnewyork