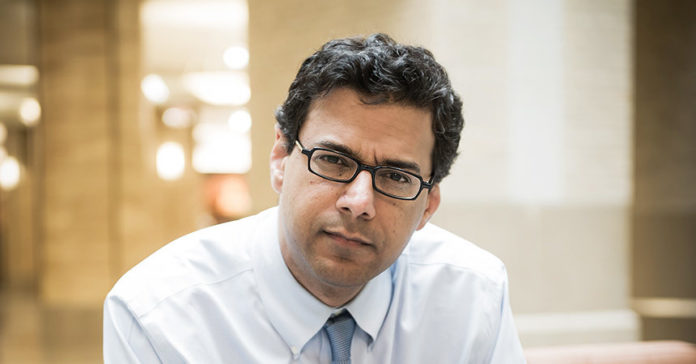 Amazon, Berkshire Hathaway and JPMorgan Chase announced on Wednesday that a Harvard professor, Dr. Atul Gawande, will lead the independent health care company formed by the three behemoths earlier this year for their employees in the United States.
On July 9, Dr. Gawande will become chief executive of the company, which will be based in Boston and operate independently from the corporate alliance that created it.
By moving into health care, the three partners signaled a common frustration of American businesses with the country's convoluted, high-cost medical infrastructure.
Dr. Gawande is a professor at the Harvard T.H. Chan School of Public Health and Harvard Medical School, and is a practicing surgeon at Brigham and Women's Hospital.
He is also a staff writer for The New Yorker magazine and has written several books about medicine and health.
Dr. Gawande said in a statement that he hoped to "incubate better models of care for all."
"This work will take time but must be done," he said. "The system is broken, and better is possible."
He was chosen for the position after leaders at Amazon, Berkshire and JPMorgan interviewed many professionals, said Warren Buffett, Berkshire's chief executive.
Addressing health care is a "responsibility" for employers, said Jamie Dimon, JPMorgan's chief executive. But the "degree of difficulty is high" in creating an in-house health care system, said Jeff Bezos, Amazon's chief executive.


Source : Nytimes