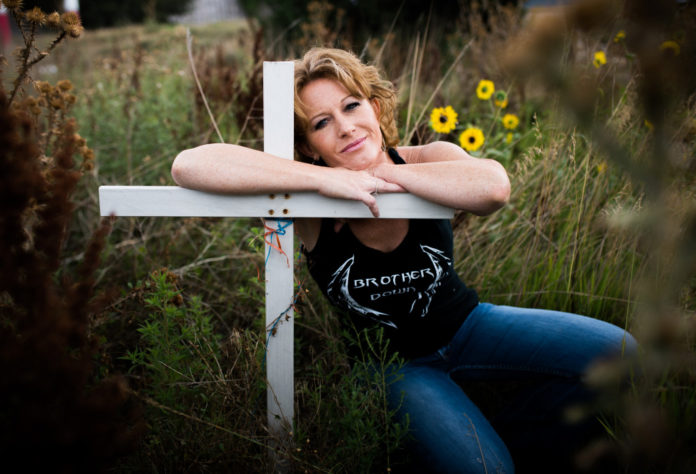 Amid a rise in Colorado auto fatalities involving marijuana, state transportation officials are surveying thousands of residents this year to better understand public attitudes toward driving under the influence of pot, with the hopes of blunting the increasingly deadly trend.
The Cannabis Conversation, a campaign led by the Colorado Department of Transportation, law enforcement and the marijuana industry, launched this year. It held its first open house in the metro area Wednesday at Denver's Montclair Recreation Center, and there will be more meetings in Fort Collins, Pueblo and Denver in the coming weeks.
The number of marijuana-related automobile fatalities in Colorado, as measured by the drug's chief psychoactive ingredient, hit 77 in 2016, the latest in a series of sharp increases in recent years. Fifty-one of those drivers had levels of that substance, called Delta 9 THC, above the threshold for cannabis impairment under Colorado law.
And according to a survey done by CDOT last year, just over half of marijuana users said they had gotten behind the wheel of a vehicle in the last 30 days within two hours of using the drug. That percentage was little changed from the response to the same question a year earlier.
"That's really troubling to us," CDOT communications manager Sam Cole told an audience gathered at a Lowry neighborhood recreation center last week. "We're a little frustrated we're not moving the needle on driver behavior."
People at the meeting were asked to share their thoughts on driving under pot's influence by using whiteboards and computer questionnaires and even by dropping stones into mason jars corresponding to certain questions about marijuana and vehicular use.
In the campaign's online component, a survey has already yielded 10,000 responses, according to CDOT — data that will be assembled, unwrapped and analyzed this summer.
"We want to better understand why some users of marijuana don't take the dangers of driving more seriously — and what we could say to make them change their minds," said Cole in an interview with The Denver Post. "We want to get into the heads of marijuana users."
Marijuana-related automobile fatalities still lag significantly behind alcohol-related fatalities — 8 percent versus 26 percent, respectively, of the state's 608 total road fatalities in 2016 — but Glenn Davis, CDOT's highway safety manager, isn't resting easy.
"We want to work with the marijuana industry so we don't have numbers like we have with alcohol," he said. "We want to work to get ahead of this."
Kristi Kelly, executive director of the Marijuana Industry Group, said the conversation around marijuana impairment is a nuanced one. Unlike driving under the influence of alcohol, which can be precisely measured in a person's blood alcohol content, cannabis impairment is not as easy to determine.
Detection of Delta 9 THC in someone's system "is an indication of recent use, but it's not necessarily correlated to impairment," Kelly said. Different cannabis users, depending on their history with pot and their tolerance of its effects, could show the presence of the drug's psychoactive ingredient without actually being high.
"Cannabis consumption does not equate to impairment, but it can," Kelly said.
She likes the fact that the state is now using the more precise measurement of THC in a driver's blood, but admits "we still have work to do."
That work should include a dogged effort to get accident victims out in front of people telling their stories about how they were injured or a loved one was killed by someone who was high behind the wheel, said Candace Lightner, president and founder of We Save Lives.
The Arlington, Va.-based group, which fights drunk, drugged and distracted driving, recently launched a petition on its website asking federal officials to get the word out on the "dangers of marijuana-impaired driving and provide more tools for law enforcement to prevent additional drugged driving tragedies."
"There absolutely is a difference in awareness between drugged driving — especially with prescription drugs — and drunk driving," said Lightner, who founded Mothers Against Drunk Driving nearly 40 years ago. "We need to put a face to drugged driving."
Just last week, Colorado State University released a study showing that recent high school graduates were less resistant to the notion of riding in a vehicle driven by someone high on weed (23 percent of respondents said they had done so at least once) versus an alcohol-impaired driver (20 percent).
"We've put a lot of emphasis on drinking and driving but less effort on driving under the influence of marijuana," Kaigang Li, an assistant professor in the CSU Department of Health and Exercise Science, said in a statement accompanying the study's release. "Maybe we need more of the latter."
In a story published last summer, The Post reported that the number of drivers involved in fatal crashes in Colorado who tested positive for marijuana rose sharply each year from 2013-16. The drug was legalized for recreation use in 2012.
But testing methods and toxicology analysis hadn't been consistent among coroners in the state, injecting some uncertainty into published statistics. CDOT's Davis said starting in 2016, coroners and law enforcement officials began to coordinate more closely on measuring the presence of cannabis following a collision and specifically focusing on the Delta 9 component in a user's blood.
That should allow more of an apples-to-apples, year-over-year comparison going forward, he said, and provide better guidance in coming up with the best strategies to combat drugged driving.
"We do have better data than in the past," Davis said. "There's more uniformity than ever."


Source : Denver Post