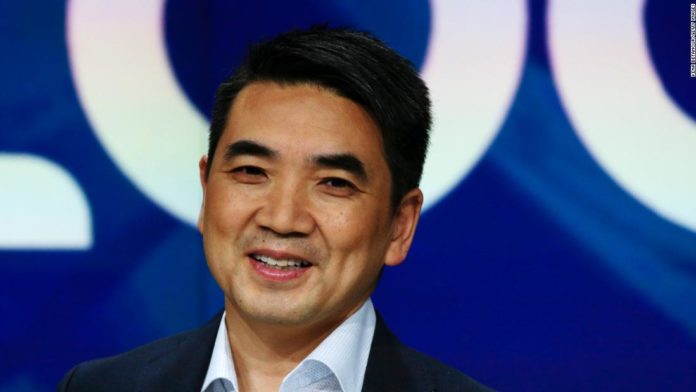 Asian Americans have improved the lives of fellow Americans in countless ways. But some of the biggest contributions don't end up in history books.
After losing three fingers working at an Alaska cannery, Larry Itliong spent decades fighting for better pay and treatment for agricultural workers.
His work as a pioneering union leader helped generations of farm workers to come. Yet many Americans don't know his name.
"While (Cesar) Chavez is remembered as the farmworker icon, his name emblazoned on schools, parks, and roads, Itliong has been generally forgotten, treated by society as it seems Filipinos have always been treated. As nothing. But labor movement writers know that without Itliong, there would be no Chavez."
So Itliong, who was the leader of the AFL-CIO's Agricultural Workers Organizing Committee, led farm workers on a strike. He also reached out to Chavez, leader of the National Farm Workers Association, which later joined the strike.
"Without them there could not have been a strike. Without them, there could not have been the victory of unionization, without them no right for the incredibly oppressed farm workers to bargain with their employers."
Ai-jen Poo is fighting for domestic workers, the elderly and disabled Americans
By age 40, Ai-jen Poo had already launched several organizations to protect and improve working conditions for some of the most vulnerable Americans.
But the work is not done.
"Because of domestic workers' unique workplaces — inside other people's homes — the struggles domestic workers face are largely out of the public spotlight. Domestic workers take care of what is most important to us, yet they are often the least valued and the most vulnerable."
"We're living longer than ever before, and we can't always expect family members to give up everything to care for us," the nonprofit says.
"It's time for policies that support both seniors and people with disabilities who need care, and the families and professional caregivers who care for them."
Ajay Bhatt got 'rock star treatment' for helping invent USB
Imagine hauling around discs or messing with chunky plugs and cords when you wanted to transfer data between computers or simply use your mouse.
"I truly get a rock star treatment and that is quite unusual to me — people asking for your signature, people asking for your picture."
"It was more difficult than it needed to be," Bhatt said.
"It was very difficult for the average person to use it. All the technology at that point was developed for technologists by technologists."
For six years Bhatt lobbied colleagues at Intel and then other computer firms, trying to get support for the USB idea.
"Initially, it was difficult for them to understand the merits," Bhatt said. "We had a big tent and we included everybody, we listened to everybody's input and tried to address them to the best of our abilities. And that's why USB is successful."
While he's most famous for the invention that streamlines much of our technology, Bhatt has helped create far more than just USB.
Yuri Kochiyama helped get justice after Japanese American internment
She spent several years interned, even as her twin brother was risking his life as a US soldier during World War II, wrote Diane Fujino, author of "Heartbeat of Struggle: The Revolutionary Life of Yuri Kochiyama."
Kochiyama started an extensive letter-writing campaign for thousands of Japanese American soldiers fighting for the US — even as their family members suffered discrimination and internment back home.
She pushed for passage of the Civil Liberties Act, which formally apologized and gave reparations to surviving Japanese Americans who were interned. The act was signed into law by President Ronald Reagan in 1988.
Despite her divisive comments and complicated legacy, one of Kochiyama's most famous quotes offered a blueprint for understanding other points of view:
"Don't become too narrow. Live fully. Meet all kinds of people," she said. "You'll learn something from everyone."
Eric Yuan helped us Zoom with loved ones we couldn't visit
Zoom Video Communications was started in California by a Chinese immigrant whose attempts to come to America were repeatedly denied.
Eric Yuan applied for an H-1B visa to come to the US but was rejected. And then again. And again after that. Yuan applied eight times before finally accepted into the US in 1997. He was 27 years old.
Yuan took his ideas for improvement and started Zoom.
In reality, many Asian Americans are trying to make life better for all Americans during this pandemic. That includes Yuan.
"In 10 to 20 years," he said, "when people write the history of Covid-19, I want them to write that Zoom did the right thing for the world."
CNN's Jon Sarlin contributed to this report.


Source : Nbcnewyork