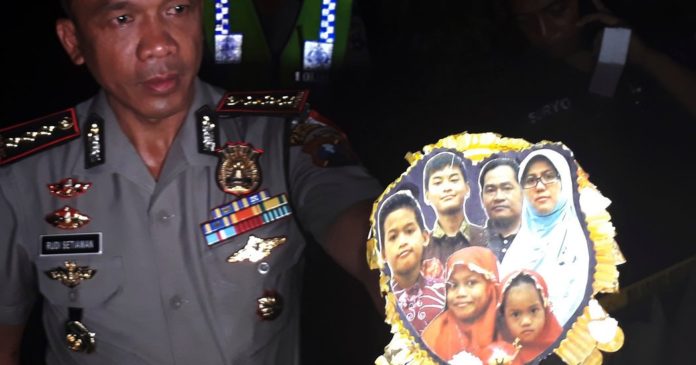 Eight years ago, Arnoldus Jondo, a Catholic neighbor, helped the community construct a Muslim prayer hall because, he said, that is what good Christians do in Indonesia.
"Dita said he envied my having a neutral life in which a Catholic could build a mosque," Mr. Jondo said. "I remember wondering what kind of burdens he had that made him jealous of my life."
Two days before the church assault, Mr. Jondo was walking by the prayer hall when he saw Mr. Oepriarto sitting on the veranda. It was unusual to see him because Mr. Oepriarto and his family had moved to a different neighborhood seven years before. "He smiled at me," said Mr. Jondo, " but even though I waved and spoke to him he said nothing in return."
In recent years, Mr. Oepriarto had distanced himself from his parents and sisters, said friends and acquaintances. He was never close with his wife's relatives, prosperous factory owners who disapproved of the marriage. Instead, he lavished attention on his immediate family.
This closeness could explain Mr. Oepriarto's decision to bring his children into his deadly plot, said Haula Noor, an Indonesian who is working on a Ph.D. thesis at Australian National University on the family context of jihadists.
"They see bombings as jihad, which is a good deed that will bring rewards for the entire family," Ms. Noor said. "And we know they believe that the reward for conducting jihad is to enter heaven all together."
Mr. Oepriarto's family gave little indication of what they were about to unleash on Sunday. Shortly before the attack, the couple went to a residents' association meeting on paving a nearby road. They continued to give their neighbors cakes and cookies.
On Friday at her liberal private school, which offers classes in hip-hop and Chinese martial arts, Famela, the youngest child, took her examinations for entering the next academic year. She will never make it to third grade.


Source : Nytimes