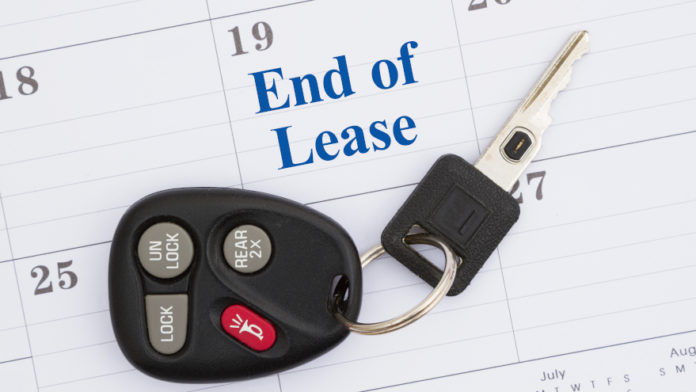 CARY, N.C.  – 
Used-vehicle sales, which various analysts have predicted to either decline slightly or remain steady, should remain north of 39 million units this year and continue to be a bright spot for dealers.
And among the tailwinds pushing the used-car sales market, along with credit access and pricy new vehicles, says BBVA, is what the financial institution calls a "robust supply" of vehicles coming off lease.
Citing its own research and Bloomberg, BBVA Research projects in its latest U.S. Auto Sales Chartbook that off-lease return and supply will reach 5.34 million units this year.
That would be up from 5.07 million units in 2019 and 4.48 million in 2018, according to the BBVA/Bloomberg data.  
In fact, the 2020 forecast is the highest in a nine-year data set that includes actuals/projections for years 2014 through 2022.
The data, which assumes 36-month leases, anticipates that off-lease returns/supply will taper down to 5.13 million in 2021 before rising to 5.19 million in 2022.
If that happens, it would mean four consecutive years with more than 5 million annual lease returns.
Quite the volume, especially when considering off-lease volume was at 2.53 million in 2014, according to the BBVA/Bloomberg data set.
In a similar analysis, RVI Analytics said in its latest quarterly report that there was a 9.6% year-over-year increase in off-lease supply during December.
"Because of the strong leasing rates over the past two years, we expect off-lease supply to continue growing through 2021," RVI said in the quarterly report.
As RVI noted, this run of high off-lease volume, of course, follows several years of hefty lease penetration rates.
In its report, BBVA — citing its own data and Haver Analytics — shows that the lease penetration rate (based on a three-month moving average) has approached or been in the neighborhood of 30% each year since 2015.
There has been ebb-and-flow, but the leasing penetration rate has generally moved upward since 2009, when it was in the teens, the BBVA data shows.
RVI, which measures lease penetration as a percentage of total sales (versus percentage of financing, as some do), found that leases represented 23.4% of total vehicle sales in the third quarter, compared to 22.5% in Q2.
But the firm is projecting a decline in lease penetration.
"Although we forecast lease penetration to decline over the next three years, we expect overall lease penetration to remain at high levels through 2020, hovering around 20.0% of total sales," RVI said.
The company believes used-car supply growth, along with heavy incentives in the new-car market, will downwardly impact used prices.
"Looking ahead, our expectation is that used vehicle prices will decline 4.1% from current levels through 2021," RVI said. "However, we expect additional volatility for used vehicle prices caused by the acceptance of EVs as more models are being introduced over the next several years."


Source : AutoFinanceNews