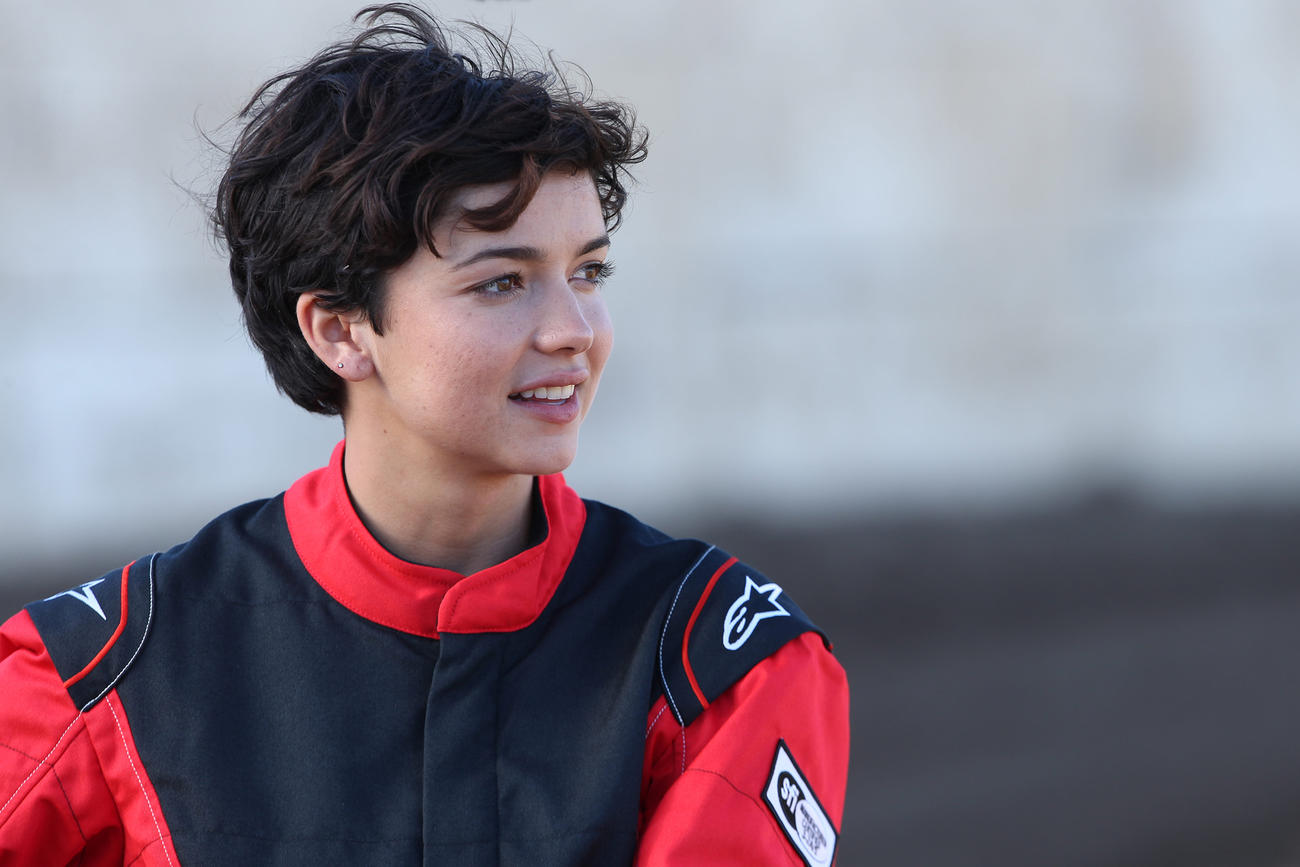 Now Playing
It's Tia vs. Bekah in This The Bachelor: The Women Tell All Sneak Peek
Next Up
Dietland Exclusive: Kitty Threatens Stanley
Bekah Martinez, the breakout star of Arie Luyendyk Jr.'s season of The Bachelor, was more than anyone else the person we couldn't wait to see on Bachelor in Paradise. Unbound from the strictures of The Bachelor's rigid format, she'd be free to turn down in hilarious every guy foolish enough to step to her. She would have been the champion of Paradise.
But it ain't happening.
On Monday, Bekah posted a professionally-shot photo on Instagram with her arm around a guy. It had "PureWow Exclusive" watermark, which indicated that there was an accompanying interview.
And in that interview with PureWow, Bekah confirmed that she isn't going on Bachelor in Paradise because that guy in the photo is her boyfriend, Grayston Leonard. She had been thinking about going on the show, but then she met Grayston in February.
"At first we decided to take our relationship slow because I didn't know if I was going to go on Paradise or not and I wasn't really sure what I wanted," she said. "I wasn't sure if I wanted to miss out on that opportunity. I was kind of like, 'I don't want to be dating this guy for two months and then decide not to go on Paradise and have total FOMO and wish that I had done it.' But as it got closer to [filming] I just started realizing that it wasn't worth it for me to put myself in that environment where I could possibly jeopardize what I had with Grayston. I just decided that the guy that I was with back home was the person that I wanted to be with right now, and I didn't want to risk leaving that by keeping my options open and going on Paradise to see if there were any guys there for me." And Bekah's not the type to go on the show even though she has someone at home.
Peter and Bekah Hung Out, and for a Moment All Was Well in Bachelor Nation
Bekah met Grayston, who's 29, at a rock-climbing gym. He's opening his own gym in Long Beach, Calif. later this year. He's not a Bachelor fan and didn't know she'd been on the show when they met.
Bekah says that while she has a little bit of FOMO, she doesn't regret not doing Paradise, and currently has no plans to go on any more Bachelor shows. "I'm so grateful for all of the experiences I've had from the show, but now it's time for me to step aside and create a life of my own that's not centered around The Bachelor world," she said.
Well, Bekah, your presence in Paradise will be missed, but at least there's a very good reason for it.
Bachelor in Paradise Season 5 premieres Tuesday, Aug. 7 on ABC.




Source : TVGuide