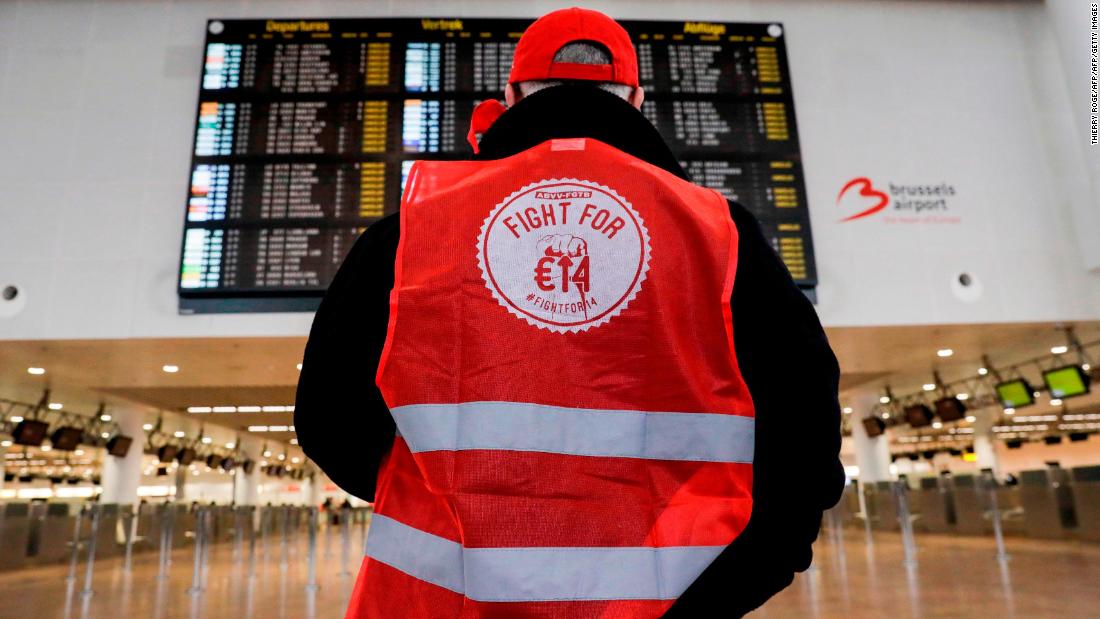 Skeyes, Belgium's air traffic control authority, said in statement that it was "forced not to allow air traffic" from Tuesday 10pm local time (4pm ET) to Wednesday at 10pm local time.  
Dominique Dehaene, a Skeyes spokesman, told CNN Wednesday that no commercial aircraft flying below 8,000 meters would be allowed in Belgian airspace. Military, humanitarian and emergency flights would be allowed, he said.
The strike was called by three major unions who are calling for higher wages. The Skeyes air traffic controllers manage over 3,000 aircraft daily, making up over 1 million flight movements a year.
On Tuesday, Brussels airport spokeswoman Natalie Pierard, told CNN: "591 flights were expected to leave and enter Brussels, so we are looking at a little over 600 flights being affected altogether."
On Twitter Brussels Airport asked people not to travel to the airport.


Source : Nbcnewyork