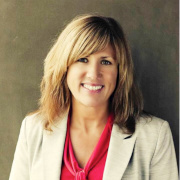 PHOENIX – 
BillingTree created a new executive position and appointed a new chief operating officer this week.
Taking on the role is Terri Harwood. In this newly created position, the company highlighted Harwood will lead BillingTree operations during a period of rapid growth. Her experience and extensive expertise complement the company's continued success in the target verticals of accounts receivable management (ARM), healthcare, financial institutions and business-to-business (B2B) payments.
Harwood brings more than 25 years of experience in the payments industry, having previously occupied a COO position at North American Bancard for more than five years. Her responsibilities spanned operations, service, compliance, sales and marketing.
Prior to that post, Harwood served as North American Bancard's senior vice president at global payments for more than 10 years. She oversaw the customer experience for all lines of business, including ISO, premier merchant and bank relationships.
"I'm really pleased Terri has joined BillingTree, accepting this important leadership role. She has such an impressive track record in the payments industry, which will be key to supporting our strong growth plans in current and future target verticals," BillingTree chief executive officer Chris Lee said.
"Additionally, the skills she brings are critical to supporting future BillingTree technology development as well as continued customer demand for our current solutions, Payrazr and CareView," Lee continued.
Commenting on joining BillingTree, Harwood said, "This is an exciting time to join BillingTree, a proven payment technology company with almost 20 years of sustained innovation and client service excellence.
"The proprietary BillingTree Payrazr and CareView payment solutions are both extremely customer-centric, allowing the operations and support teams to concentrate on process efficiency, new service and technology introductions and reducing costs for clients and the company," Harwood went on to say.


Source : AutoFinanceNews