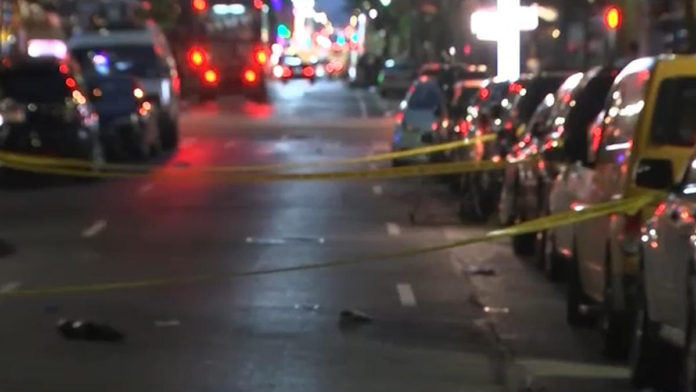 What to Know
A man was stabbed to death in Hell's Kitchen early Monday and now cops are on the hunt for his killer, police say

Law enforcement sources say a cab driver found the man in the middle of 46th Street, in between Ninth and 10th avenues, and called police

No arrests have been made; investigators said they will be looking at surveillance video in the area to help them piece the mystery together
A man was found bloodied and dead in the middle of 46th Street in Hell's Kitchen, police say, and a search is on for his killer.
Law enforcement sources familiar with the investigation tell NBC 4 New York that the man, whose name hasn't been released, was found in the street between Ninth and 10th avenues by a cab driver who called authorities.
Police said when they arrived at the scene around 3 Monday morning they found the unconscious man with injuries to his face as well as a stab wound to his chest. He was rushed to an area hospital, where he was pronounced dead.
No arrests have been made and the investigation is ongoing. Police said they will be looking at surveillance video in the area to help them piece the mystery together.




Source : Nbcnewyork