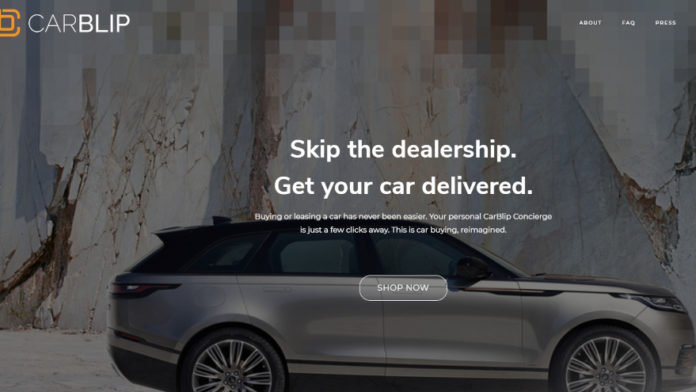 Friday, Jan. 22, 2021, 03:31 PM



ST. LOUIS – 
Under a new partnership, on-demand car buying and leasing platform, CarBlip is providing customer access to Wise F&I's products: GAPWise, TIREWise and WiseTVP.
CarBlip is currently available in the state of California, but the company says this year it will expand its operations nationwide.
Brian Johnson, CarBlip chief executive officer, said that with the partnership, CarBlip gains an insurance product line provider allowing CarBlip customers access to multiple options that suit every customer's individual insurance needs.
"At CarBlip, we are focused on partnering with the leaders in automotive to be able to provide our customers with the best experience and products available," Johnson said in a news release.
Wise F&I said it welcomes new partnerships to help disseminate its products to the end consumer. The company initially provided guaranteed asset protection, or GAP, and then expanded include F&I products including appearance care service contracts, theft deterrent systems, vehicle service contracts, and key replacement.
As for CarBlip, the company says alleviating most, if not all, of the pain points in the car buying process is its goal. Its B2C platform provides a car buying service including new car purchases, finance services, after-market upgrades, insurance, trade-ins, and door-to-door delivery.


Source : AutoFinanceNews