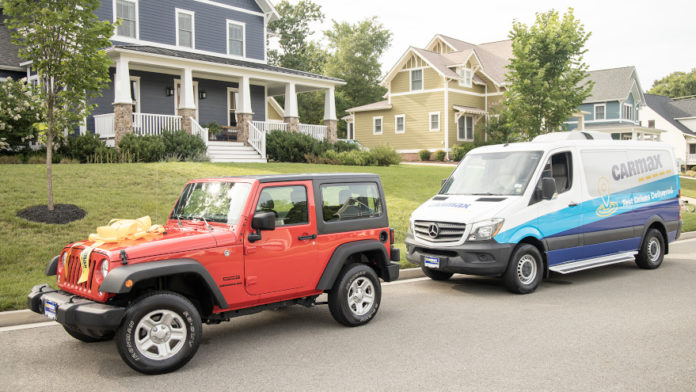 RICHMOND, Va. – 
Bill Nash says that with its new personalized car buying experience, CarMax is providing a service that is flexible, convenient, and tailored to each customer. Before Monday, CarMax offered the service in Alabama, Florida, Georgia, Iowa, Louisiana, Nebraska, New York, North Carolina and Oklahoma, in addition to select cities in Mississippi and Virginia.
"This is the future of car buying," said Nash, who is CarMax president and chief executive officer.
On Tuesday, the company announced the experience is now available to select New England customers, with Boston and Hartford, Conn. customers now able to complete the entire car-buying experience from home. Prior to purchase, they can get delivery of the vehicle, including the ability to test drive.
The new personalized experience is now also available without home delivery in Manchester, N.H.; Portland, Maine, and Providence, Rhode Island. Customers in those cities can visit their local CarMax for expedited pick up of the vehicle.
CarMax said the offering is part of its efforts to continue improving the car buying journey in a world where consumers "can buy almost anything from anywhere."
The company plans to offer this new capability nationwide and hopes to make it available to the majority of CarMax customers by February. 
Specific offerings can vary by city, but CarMax customers in those New England areas can now do some or all of the following:
— Complete the entire car-buying process from home. That includes financing, trade-in and paperwork. Customers can do that without visiting the store, and with the ability to test drive before purchasing, they can get the vehicle delivered directly to their home or workplace.
— Complete a combination of online and in-store shopping. For customers who choose to complete some of the car-buying process from home, that includes expedited pickup at the store.
— Get help from CarMax associates. At any point in the purchase and financing process, they can receive that assistance in-person and by phone, text or email.


Source : AutoFinanceNews