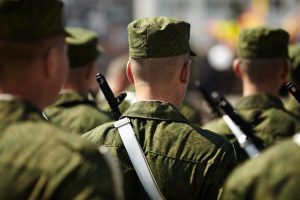 Consumer Financial Protection Bureau Director Kathy Kraninger issued a legislative proposal to Congress on Thursday asking for authority to supervise compliance with the Military Lending Act. 
The move by Kraninger is another step to reverse policies implemented by predecessor Mick Mulvaney, who had announced in August 2018 that the bureau would scrap supervisory examinations of lenders in regards to violations of the Military Lending Act. Mulvaney noted at the time that the bureau lacked authority to do so.
However, under Kraninger's leadership, the bureau expressed its commitment to the Military Lending Act in a statement:
"The bureau is committed to the financial well-being of America's service members. This commitment includes ensuring that lenders subject to our jurisdiction comply with the Military Lending Act so our service members and their families are provided with the protections of that law," Kraninger said. "That's why I have asked Congress to explicitly grant the bureau authority to conduct examinations specifically intended to review compliance with the MLA."
The CFPB sent the proposal to House Speaker Nancy Pelosi and Vice President Mike Pence.
The Military Lending Act has been a source of uncertainty for the auto finance industry in regards to the sale of add-on products to military service members. Back in December 2017 the Department of Defense changed how it regulates the Military Lending Act such that GAP waivers and other add-on products must be included in the calculation of the borrower's military annualized percentage rate (MAPR). Additionally, the law states that MAPR cannot exceed 36%. Since F&I managers at dealerships were inadequately trained to calculate this rate with the add-on products included, many lenders decided to stop funding loans to servicemembers seeking GAP waivers.
The bureau provided no timeline for when it could receive the rights to supervise compliance for the Military Lending Act.


Source : AutoFinanceNews