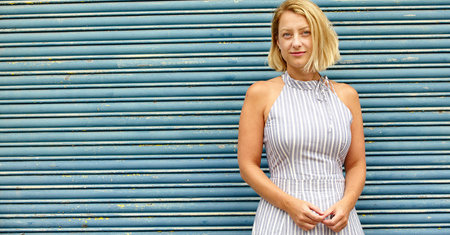 THE LANGUAGE OF KINDNESS
A Nurse's Story
By Christie Watson
324 pp. Tim Duggan Books. $27.
As a child, Christie Watson nursed her damaged dolls back to health; as a teenager, she worked in a nursing home. She began her nurse's training at 17 and arrived at a big London hospital not long after that. Now she's written a memoir, "The Language of Kindness," which chronicles her 20 years with Britain's National Health Service while introducing readers to the world of a big urban hospital. Watson takes readers through the wards — emergency, maternity, pediatric and more — as she recounts her own story, describing emergencies, mistakes, deaths, recoveries, patients, doctors, nurses, guides and mentors, friends and lovers.
Doctors and nurses are partners in a complex dance; the doctor diagnoses and prescribes while the nurse tends the patient on a more intimate level. Kindness, empathy and compassion are crucial to a nurse's work. Watson becomes increasingly immersed in this world: "I find that my friends are all becoming doctors, nurses and midwives, and my non-nursing friends are dropping off. A friend who works in an office complains … about her difficult day. Another friend complains that his baby's crying is worrying. … 'Really sick babies don't cry,' I say. I have decreasing sympathy for normal problems. Friends I grew up with ask about nursing. 'It's hard to explain,' I tell them. 'You are changing,' they tell me."
Watson — an accomplished novelist as well as a nurse — recounts fears and mistakes, satisfactions and joys. When she gives her first injection to a baby, her hands shake, and the needle breaks off in the child's leg. Anna, her superior, is right behind her, and neatly plucks out the broken bit. Later, Watson breaks down. "It was my first injection," she says, "I'm going to be a rubbish nurse." "Nonsense," Anna says. "All my nurses are excellent."
Her mentor at the hospital suggests that Watson keep a journal. Setting down the days makes sense of them; shaping the text requires an understanding of the story. This becomes part of her life.
"'There is a spider in my head.' Tia is 5 years old and has the ear of a soft toy rabbit in her mouth as she speaks. …
"I kneel in front of Tia. 'The type of lump in your head looks exactly like a spider,' I say. 'I know what you mean.'
"Tia has been diagnosed with an aggressive astrocytoma, a type of brain tumor that is in a difficult place. She is due to have surgery, followed by chemotherapy and radiotherapy.
"'It's definitely a spider,' says Tia. 'Rabbit thinks so, too.'"
Many of her patients are seriously ill; some won't survive. She must provide her best, most conscientious care, but she can't afford to offer emotional involvement — she needs to guard her own spiritual stamina. But of course she can't help becoming emotionally involved. When a child dies, the mother traces her finger around his still face. When she turns to ask a question, Watson writes, "my ice-heart crashes."
Many doctors have been distinguished writers — Anton Chekhov, William Carlos Williams and Abraham Verghese, to name a few. But we haven't heard enough from nurses, whose world is just as arcane and important. Christie Watson helps close this gap. "The Language of Kindness" could not be more compelling or more welcome: It's about how we survive, and about the people who help us do so.


Source : Nytimes