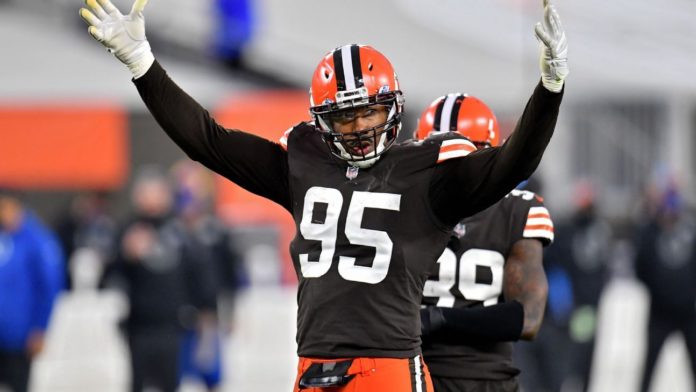 BEREA, Ohio — The Cleveland Browns placed star defensive end Myles Garrett on the COVID-19/reserve list Friday.
Garrett was sent home before Wednesday's practice after reporting not feeling well.
"This morning the Cleveland Browns were informed that a player has tested positive for COVID-19," the team announced in a statement. "Contact tracing has been conducted and the individual has self-isolated. He has not been in the facility all week and zero high-risk contacts have been identified."
The Browns are still slated to practice Friday. They host the Philadelphia Eagles on Sunday.
Garrett leads the NFL with 9.5 sacks and four forced fumbles.


Source : ESPN