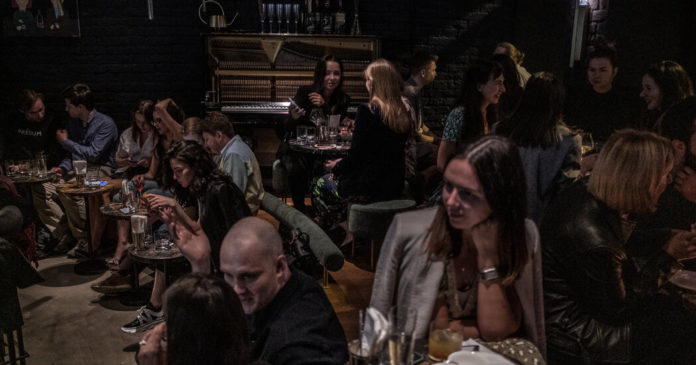 But on July 24, the city hosted a party in Gorky Park for recently graduated high school students. More than 10,000 young people attended, virtually all without masks, for a long night of dancing, hugging and boisterous close-quarters celebration.
Schools across Russia have been told to reopen for the new school year on Sept 1. Traffic on the Moscow subway, which plunged by 85 percent at the peak of the crisis, has bounced back to near normal levels, with more than 5.4 million passengers riding trains on Tuesday, a post-lockdown record.
Unlike the Sun Belt in the United States, however, Russia has so far seen no surge in new cases, at least according to official statistics. The daily infection rate nationwide has hovered between 5,000 and 6,000 cases ever since President Vladimir V. Putin last month declared the battle against the pandemic won.
Mr. Putin pressed ahead with a huge, mask-free military parade in Red Square on June 24, and seven days of nationwide voting through July 1 on constitutional amendments that allow him to stay in power until 2036.
Kremlin critics say the figures are being massaged to avoid exposing Mr. Putin's confidence as premature. And there are some small signs, even in the official numbers, of possible trouble ahead.
The daily number of new infections in Moscow, after falling steadily to 530 in mid July, has started inching up, rising to 695 on Friday. This is a big improvement on the more than 6,000 cases reported each day in the Russian capital at the peak of the outbreak in May — and a far cry from the more than 50,000 new cases reported each day this week in the United States — but the upward trend in Moscow, if it continues and accelerates, could quickly undo progress.
The Moscow city government on Friday warned of stiff fines for not wearing masks on public transport and in shops.


Source : Nytimes