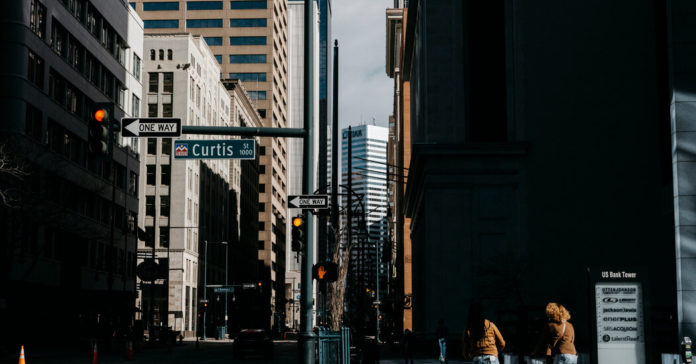 Health officials in Colorado are warning about another wave of infections as new coronavirus cases in the state jump to levels not seen since January and as counties start to loosen virus restrictions.
The state is reporting an average of 1,661 new cases a day, up by 18 percent in the past two weeks, according to a New York Times database. Hospitalizations have climbed by 19 percent in the same time period. Deaths from the virus, which tend to lag behind infections for several weeks, have slightly increased.
"We are seeing what appears to be the beginning of a fourth wave of Covid-19 in Colorado," Scott Bookman, the state's Covid-19 incident commander, said at a news briefing on Thursday. He urged people to remain vigilant about getting tested as more of the state's population becomes vaccinated.
As in many parts of the country seeing caseloads rise, health officials say the increase has been fueled in part by the spread of more contagious variants of the virus, particularly the B.1.1.7 variant first found in Britain. That variant is estimated to be about 60 percent more contagious and 67 percent more deadly than the original version. B.1.1.7 is now the most common source of new coronavirus cases in the United States, and tracking by the Centers for Disease Control and Prevention suggests that "variants of concern," including B.1.1.7 and a variant that emerged in California, CAL.20C, now make up more than half of all new coronavirus cases in Colorado.
Even as cases mount, the state on Friday ended its "dial system" that required counties to place capacity limits on restaurants, offices and gyms, depending on case counts, positive test percentages and hospitalizations in those areas. That change shifted control of pandemic regulations to local counties, prompting concerns from some public health experts that the move could result in cases and hospitalizations continuing to rise. Several counties experiencing an increase in cases and hospitalizations, like El Paso and Douglas Counties, have said they do not plan to impose restrictions beyond those mandated by the state.
The state still requires counties to comply with its mask mandate — which will stay in place through May 2 — and with limits on indoor mass gatherings.
"I am concerned that without policies and behaviors to slow transmission," said Elizabeth Carlton, an associate professor at the Colorado School of Public Health, "we will continue to see increases in Covid-19 hospitalizations among those who are not yet vaccinated."
"It worries me," Dr. Bill Burman, director of Denver Public Health, said about counties that were choosing to be more lax with restrictions. Denver eased some regulations on Friday but kept in place certain restrictions, like capacity limits on bars, offices and retail stores.
An analysis published this month and led by researchers at the Colorado School of Public Health found that delaying policy changes, at the state or local level, until mid-May would "prevent large numbers of deaths and hospitalizations." According to the report, mobility in the state is also reaching its highest levels since the start of the pandemic.
State officials defended the change last week, pointing to the relatively low number of hospitalizations and deaths compared with the peaks seen in December. Gov. Jared Polis, a Democrat, said at a news briefing on Tuesday that he was confident that counties could take on greater responsibility, but he urged people to remain cautious.
"I think that the number of cases and hospitalizations will sadly continue to go up before it goes down," Mr. Polis said, adding that he hoped it would be a short peak as more people get vaccinated.
About 41 percent of the state's population has received at least one shot of a Covid-19 vaccine, and 25 percent have been fully vaccinated, according to data from the Centers for Disease Control and Prevention.
State officials said they would continue to monitor hospitalization levels. Under the governor's public health order, the state could require counties to put in place additional restrictions if their resident hospitalizations threatened to exceed 85 percent of hospital capacity.


Source : Nytimes