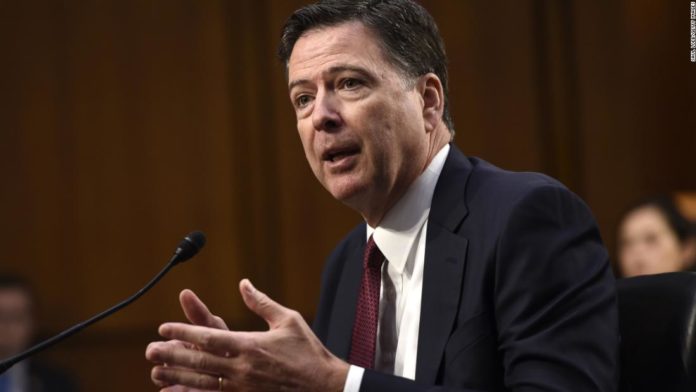 "Grateful for a fair hearing from judge. Hard to protect my rights without being in contempt, which I don't believe in," Comey said in a Twitter post. "So will sit in the dark, but Republicans agree I'm free to talk when done and transcript released in 24 hours. This is the closest I can get to public testimony."
House Judiciary Committee Chairman Bob Goodlatte, a Virginia Republican, told Fox News on Sunday morning that he expected Comey to sit privately for an interview.
"We'll await it actually happening, but that is what I believe will happen," Goodlatte said.
Sunday's announcement came after both sides
appeared in court
on Friday as Comey sought to testify in a public setting rather than behind closed doors.
Goodlatte and other House Republicans have been investigating the FBI and Justice Department's handling of separate probes into Hillary Clinton's email practices and Russian interference in the 2016 election, and with just a few weeks left before he leaves Congress, Goodlatte has moved to compel testimony from Comey and former Attorney General Loretta Lynch.
Comey
pushed back
on the subpoena after he received it last month, saying he would be willing to testify in a public setting but did not believe a private interview would be proper.
Goodlatte said Wednesday that he had told Comey they would release the transcript of his testimony and pressed for the former FBI director to submit to the interview.
"I have just offered to Director Comey that the Committees will publicly release the transcript of his testimony following the interview for our investigation," Goodlatte wrote on Twitter. "This ensures both transparency and access for the American people to all the facts."
On Thursday, Comey
moved to quash the subpoena
and maintained that House Republicans would selectively leak his testimony. But ahead of an expected ruling, he said Sunday that he would submit to the interview and touted the offer of a transcript release.


Source : Nbcnewyork