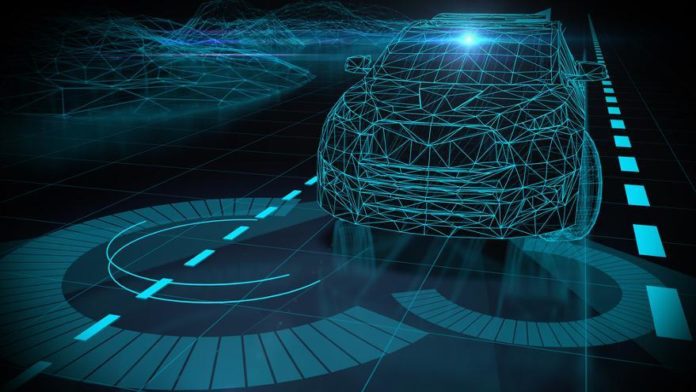 ATLANTA – 
Technology has changed everything in automotive. The cars of today are essentially computers on wheels, and the way we buy and sell them is quickly evolving as well. This intersection of more complex vehicle technology and rising use of digital wholesale platforms means that yesterday's processes and platforms don't fully meet the needs of today's buyers.
Because of that, we as an industry are re-imagining how we're inspecting and presenting cars to potential buyers, and we're turning to technology to drive those changes.
Ultimately, today's buyers need more accurate, consistent and engaging information about the vehicles they're considering — and they need it earlier in the process.
While dealers used to walk the lot and kick the tires of vehicles before a sale, digital buying means that's happening less and less. The responsibility is on us to give them an intelligent digital copy of each car that meets, or exceeds, a physical experience—and it starts with the inspection and condition report.  
While there have been several advancements in this area over the last five years, there's so much more to come—and it's happening quickly.
Changes in wholesale
There's no question that digital wholesale platforms offer dealers a more efficient and safer auction experience. At Manheim, nearly half of all sales today are to digital buyers compared to a decade ago when most dealers were buying cars in person.
This digital evolution requires a different way of delivering information about vehicle condition. Yet, there largely remains a disconnect in the remarketing industry, as we still rely on condition reports designed for a time when cars were less complicated and dealers bought in person.
Advances in vehicles
The advances in digital wholesale come at a time where vehicle technology has cars trying to drive themselves. In 1965, auto manufacturers were touting things like tufted upholstery, wood grained accents and specialty door pulls. Fast forward to today, and we find features like lane-keeping assist, road departure mitigation, adaptive cruise control and a host of infotainment features. Today's vehicles can even tell us what's wrong with them through their onboard systems.
In the world of automotive remarketing, where profit margins are already thin and cars are more complex, deeper and more reliable vehicle information has never been more critical.
Vehicle information 1.0
Historically, condition reports have been focused on providing a description of the cosmetic condition of a vehicle, performed manually by a skilled, trained inspector. By its very nature, this has been a subjective process; individual inspectors will view vehicles differently and make varying judgements. 
Today's more advanced vehicles are challenging the industry to produce more comprehensive condition reports. Gone are the days of inspectors simply walking around, looking inside and kicking the tires of the '65 Impala to determine its integrity.
Among the tools we have implemented in recent years are OEM build-data to eliminate guesswork in VIN-decoding and evolving the patented AutoGrade software that uses a point-based formula to assign consistent grades across vehicles, inspectors and locations. In addition, condition reports now follow a vehicle from one Manheim auction location to another, improving consistency and efficiency. But we're not stopping there.
Vehicle Information 2.0
The roadmap from where we are today to where we need to be requires more automation to remove subjectivity from the equation. Using AI-infused technology, we will be able to produce detailed, objective and intelligent information about the complete condition of a vehicle — cosmetic and mechanical.
Exterior computer scans combined with the vehicle's onboard diagnostic system can be used for a more thorough, in-depth analysis. These technologies can reveal a lot about the integrity of a vehicle, from automated damage detection measuring dent severity and scratches to OBD devices diagnosing engine issues, infotainment or ADAS systems. Advanced imaging innovations like 4K, pan-zoom and 360-degree captures can produce even higher quality images that give digital buyers a better understanding of the vehicle.
Manheim is already paving the way for this AI-infused approach to vehicle information and providing a higher quality, more immersive experience for both in-lane and digital buyers. We are making substantial investments in new technologies and training our people. Together, this will bring the digital experience closer to an in-person look and give the buyers of today exactly what they need to make confident, informed decisions.
These enhancements will happen faster than most think. In the near future, we will shift into a new world of Intelligent Vehicle Information. Defined by more objective and robust insights, combined with lifelike virtual vehicle representations, it will enable buyers to thrive in the digital remarketing space with the same — or higher —level of confidence as in-person experiences.
Brett Woods is vice president of assurance for the Cox Automotive Inventory Solutions group.


Source : AutoFinanceNews