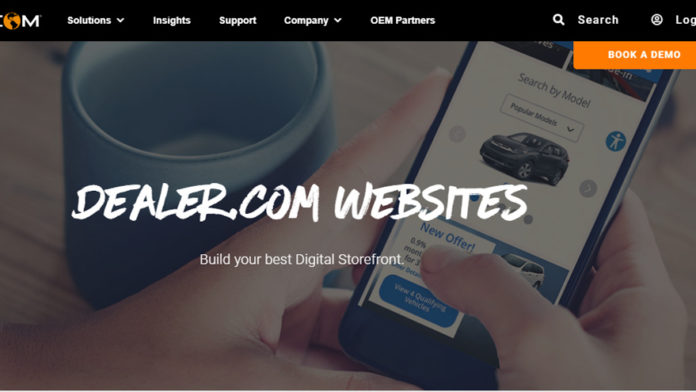 Monday, Mar. 02, 2020, 01:26 PM



BURLINGTON, Vt. – 
Wayne Pastore says "connecting a dealer's solutions" is more important than ever.
"And it is paramount to have a personalized experience online," said Pastore, who is vice president and general manager of Dealer.com, in a news release.
Dealer.com, a Cox Automotive brand, said on Monday that Genesis has selected it as a Genesis website, digital retailing and digital advertising provider.
"Our Website Choice program with Genesis brings our leading capabilities and newest technology solutions to our customers," Pastore said.
He continued, "We are in-tune with the marketing and inventory on a dealer's lot and can provide dealers with unparalleled insights to shoppers' behaviors, creating end-to-end solutions."
Dealer.com says that through its Website Choice program, Genesis dealers gain access to a personalized digital storefront experience that it says delivers technology and expertise for dealers.
The company said its Website Choice program offers professional services that can help address challenges that dealers and their customers face.
Dealer.com said it provides expertise, data, and partnerships to provide participating dealerships with "a strategic advantage" in services such as content creation, SEO ranking, advertising and social strategies.
The company adds that with those services and "extensive consumer intelligence," dealers gain tools to build a strong digital storefront.
The platform, according to the company, brings personalized experiences to help attract, engage and help convert online shoppers "at every stage of their journey."


Source : AutoFinanceNews