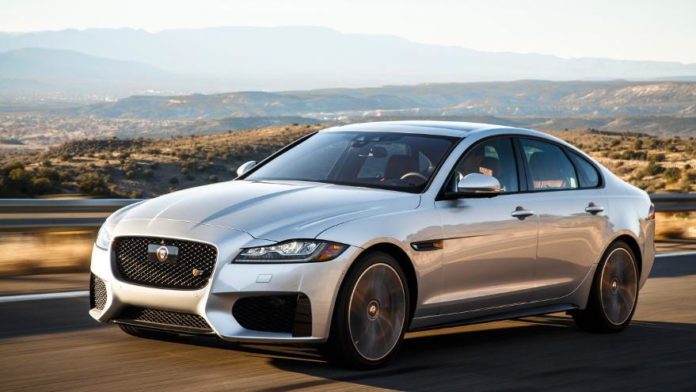 AUSTIN, Texas – 
Jaguar Land Rover Austin general manager Damon Spears says that his company's use of Dealerware fleet management software has allowed it to know the most important information about its fleet in real time.
"We're saving thousands of dollars a month in fuel recovery, and most importantly, we're delighting customers with a more modern experience," Spears said in a news release.
Following a program across 30 Jaguar Land Rover North America retailers that implemented Dealerware's fleet management software, Dealerware said on Tuesday that Jaguar Land Rover has selected Dealerware as its preferred fleet management software vendor. The company said the program resulted in what it describes as a "drastic improvement of operational best practices."
Dealerware said that by switching from their existing loaner fleet management services, such as third-party providers, to internal fleet management with Dealerware, retailers' alternate transportation costs decrease by hundreds of thousands per month and increase owner satisfaction. Dealerware said recent JD Power CSI results showed that retailers who use Dealerware for their courtesy loaner fleet program show an average CSI score 27 points higher than those that use other offerings.
According to Dealerware, Jaguar Land Rover North America retailers using Dealerware nationwide can now greatly reduce operating costs and improve program utilization and elevate owner experiences.
"Given our notable success with Jaguar Land Rover retailers to date, we're thrilled Jaguar Land Rover North America selected Dealerware to power its national service loaner fleet across its entire dealer body," Dealerware president Russell Lemmer said in a news release.
Lemmer continued, "Dealerware reduces costs and elevates the customer experience by digitizing and automating the management of cars, contracts, and service customers — a true game-changer in automotive retail. We're looking forward to continue working with Jaguar Land Rover North America to enable retailers to deliver world-class programs with efficiency."
Dealerware said its key differentiators are cost savings and customer satisfaction. The company says its customers recover an average of $65 per vehicle per month. Also, they see an average 15% increase in vehicle utilization with its mobile-first, connected fleet management platform, according to the company.
The company also said Dealerware's ability to quickly deliver efficient services based on customer feedback is helpful in a fast-moving retail environment. Dealerware said its customer satisfaction scores average 98%.
The company added that the news of Jaguar selecting Dealerware as its preferred fleet management software vendor comes on the heels of 100% year-over-year growth for the company. That is driven by new customers such as Mercedes-Benz USA. The company also said it is the result of "a strong partner ecosystem with best-in-breed providers" such as CDK Global, PDP Group, Arrowhead, Reynolds & Reynolds, RedCap, myKaarma, Guidepoint and CarStory.


Source : AutoFinanceNews