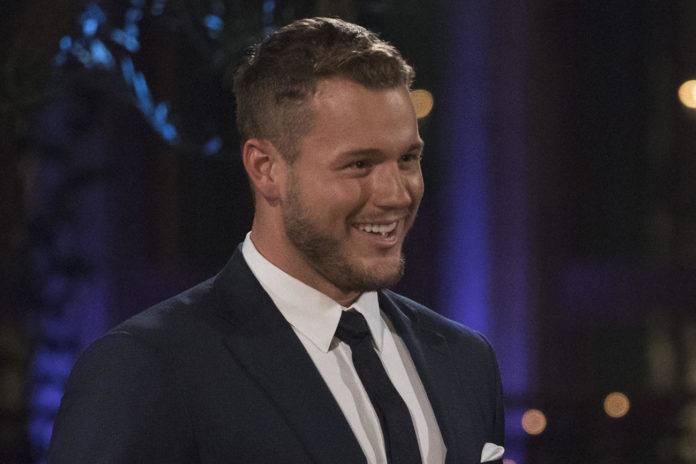 Now Playing
The Craziest Jobs in Bachelor Nation
Next Up
Criminal Minds Exclusive: The New Case Has a Startling Connection to an Old Unsub
Bachelor people always say that the current season of The Bachelor is different and unique, but it kinda sounds like Colton Underwood might mean it. In a call with reporters Thursday, Underwood struck a different tone than other recent leads, refusing to say if he found love on the show and instead talking about how much he grew as a person. Also, other previous leads never got asked if they lost their virginity during production, so that's already different.
Regarding the virginity question, Colton had this to say: "I always said from the beginning I'm waiting for the right heart and I'm waiting for someone that I feel like I can spend the rest of my life with to share that moment with. And I think that that's what The Bachelor's all about, is trying to find that. And I would obviously, by answering that question, be spoiling the rest of the season, and I wouldn't want to do that for you.
Discover your new favorite show: Watch This Now!
"I will say this season wasn't the easiest for me," he added. "There were ups and downs and at times it got really challenging. It got really hard and it really pushed me. But it allowed me to grow, and I think this is going to be an unbelievable season and I can't wait for everybody to go on this journey with me."
Subscribe: Apple Podcasts/Stitcher/Google Play/iHeartRadio
​
As for if he's in love, all he'd say was, "I'm exactly where I need to be in my life right now." (For the record, every Bachelor or Bachelorette lead since Nick Viall has said if they found love or got engaged.)
He was willing to disclose that he's happy with his life right now, and it's because he has an understanding of who he is as a person. "I would say now more than ever I'm the happiest because I have a sense of who I am and what I want to become," he said. "I might not have it all figured out. I might not have all the answers. But I at least have a sense of what I want out of life."
He also made this very intriguing comment when asked how he's doing things differently than previous Bachelors, which you can take however you will: "I think the way that my experience works is unique. It's different. It hasn't been done before. It hasn't happened yet on The Bachelor. It's just one of those things. It's sort of happened how it happened."
The "hmm" emoji was made for statements like that, right?
The Bachelor Season 23 premieres Monday, Jan. 7 at 8/7c on ABC.




Source : TVGuide