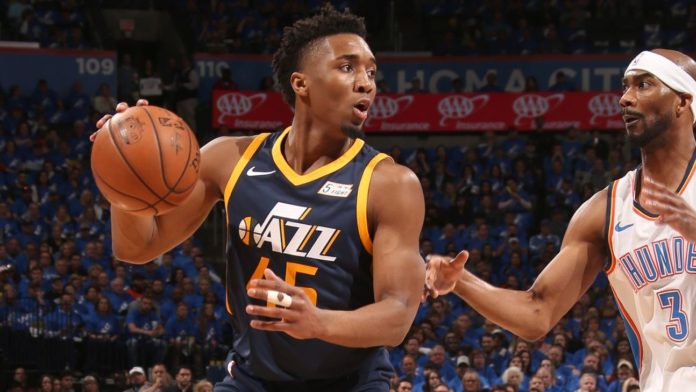 Utah Jazz rookie Donovan Mitchell underwent an MRI that showed he has a left foot contusion, and the team announced that his status for Wednesday's Game 2 against the Oklahoma City Thunder will be updated Tuesday.
Mitchell left Sunday's Game 1 in the fourth quarter to get an X-ray on the foot before returning and playing through apparent pain in the Jazz's 116-108 loss.
"I just stubbed my toe," Mitchell said after the game. "Nothing major."
Mitchell returned with 7:47 left in the fourth quarter but was subbed out about a minute later after making a jumper and grimacing as he ran back on defense. Mitchell was visibly confused on the bench and, with the help of some teammates, lobbied to re-enter the game.
"I was just limping, and they saw me limping and thought I needed to come out," Mitchell said, "but I was just being a baby."
Playing in his first postseason game, Mitchell finished with 27 points on 11-of-22 shooting and added 10 rebounds.


Source : ESPN