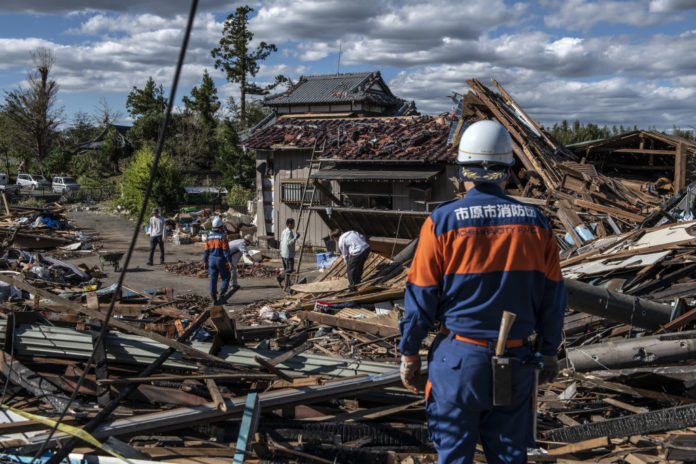 Extreme weather conditions could hurt businesses — but climate change isn't all to blame, said Russell Higginbotham, CEO at Swiss Re's reinsurance Asia arm and its regional president.
The migration of people and resources to coastal areas — which bear the brunt of the effects of natural disasters — have made it harder to combat economic losses from climate change, he told CNBC Wednesday.
"People take the easy option to say this is all about climate change. It's a little bit more complicated than that," he said. "It's generally been a migration of population and assets to coastal regions where these events tend to hit."
Extreme weather conditions become catastrophic when they hit densely populated areas, Swiss Re wrote in an April 2019 report. "The probability of heavy losses, given growing concentrations of economic assets in densely populated towns and cities, has likewise multiplied," the report said.
Asian businesses, in particular, will feel the impact of extreme weather conditions. In 2018, the region lost $54.7 billion to natural disasters, according to the same report. That year, economic losses in North America totaled $80.5 billion.
Search and rescue crews sort through the debris of a building destroyed by a tornado shortly before the arrival of Typhoon Hagibis, on October 13, 2019 in Chiba, Japan.
Carl Court | Getty Images News | Getty Images
"There are a combination of factors in there: more people, more buildings, more assets on the coast, high values of assets compared to the past," Higginbotham said. "So you see the increase in values, which is a challenge for everyone."
The economic losses in Asia are set to continue as the region battles the effects of climate change.
Typhoon Hagibis, which struck Japan two weeks ago, inflicted serious damage and killed dozens in the country. Japan's government announced it will tap on $6.5 million in special reserves to help areas affected by the storm.
Businesses in Tokyo — including Tokyo Disneyland and Ginza department stores — were forced to shut. Retailer Isetan Mitsukoshi also closed six department stores in the capital on Saturday, the first day the storm made rainfall.
Automakers Subaru, Honda Motor, Toyota Motor and Nissan suspended car production at some plants due to a shortage of parts.


Source : CNBC