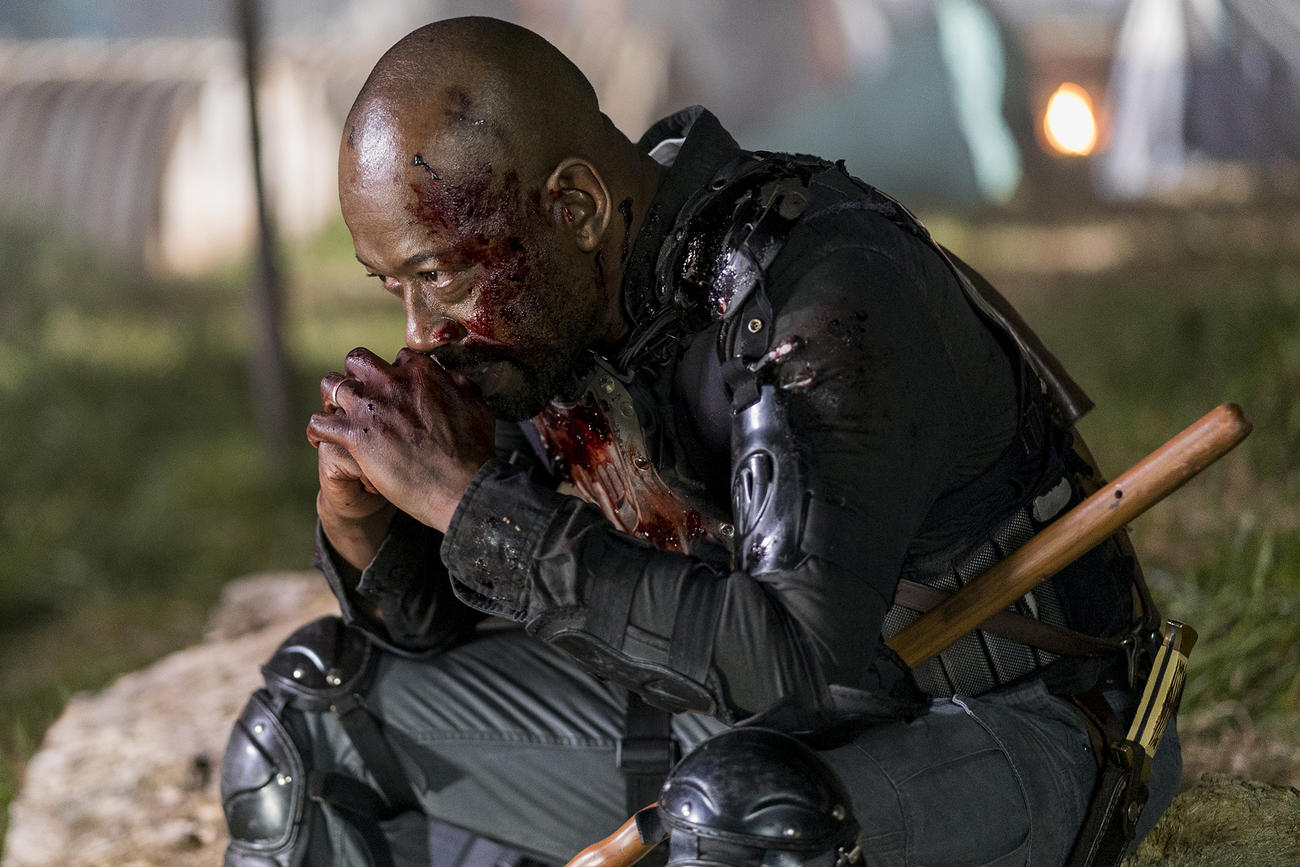 Now Playing
The Walking Dead: Season 8 Episode 15 "Worth" Recap
Next Up
5 Things to Watch Today – July 11, 2017
Welcome to Mega Buzz, your go-to place for the latest and greatest spoilers on your favorite TV shows. We know you have questions, and we have answers! If you're craving scoop on something in particular, e-mail us your question at mega_scoop@tvguide.com or drop us a line at Twitter.com/TVGuide. You can also catch up on all the latest Mega Buzz right here!
On The Walking Dead, Morgan's (Lennie James) moral code has fluctuated as the symptoms of his PTSD have waxed and waned. When we first met him, he didn't kill Rick (Andrew Lincoln), even though he could have. Then in the "Clear" era after the death of his son, he was a mentally and emotionally hollowed-out killing machine who annihilated everything in his path, dead or alive. Then in "Here's Not Here," Eastman (John Carroll Lynch) helped him back to sanity and taught him that all life is precious, a concept he tried to pass along, teaching Benjamin (Logan Miller) the nonlethal way of the staff. But by the end of Season 7, Benjamin was dead, the war was escalating and Morgan was sharpening his stick. His mental state continued to backslide so much throughout Season 8 that he ended up saying that killing was his purpose in life.
Part of why Morgan is leaving The Walking Dead for Fear the Walking Dead is to break that cycle. New Fear the Walking Dead executive producer Andrew Chambliss says that Morgan's story on Fear will be about finding a balance between "All life is precious"/"I have to kill 'em."
Watch Morgan's Introduction to Fear the Walking Dead
"He's a man of extremes," says Chambliss. "We've seen him be a very violent person who has kind of lost his connection to humanity, and then we've seen him at the other end of the spectrum where he's embraced everything Eastman taught him. The journey that Morgan is going to take is one where he has to realize that there's a middle ground and he can't just live life on either extreme, because as we've seen on The Walking Dead that is very dangerous. It's going to be about finding ways to connect to people without losing himself like we've seen him do before."
Fear the Walking Dead Season 4 premieres Sunday, April 15 at 10/9c.




Source : TVGuide