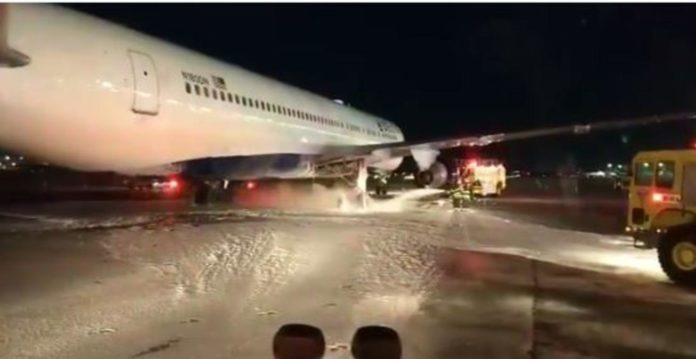 A Delta flight leaving Kennedy Airport aborted takeoff on the runway when its gears caught fire, officials say
Delta flight no. 420, a Boeing B763, experienced a main landing gear fire just before 7:30 p.m., according to the FAA.
The plane left the runway at Taxiway A while emergency responders attended to the fire and passengers were taken off the aircraft via mobile stairs. 
This story is developing. 
Mon., 10/1, JFK Airport; Delta aircraft aborted take off, reported gear fire. Port Authority Police Aircraft Rescue Fire Fighter (ARFF) Unit on scene. #PAPDPROTECTSNYNJ#PAPD#JFKAIRPORTpic.twitter.com/R1dBpwihcM

— Port Authority PBA (@PAPD911) October 2, 2018




Source : Nbcnewyork