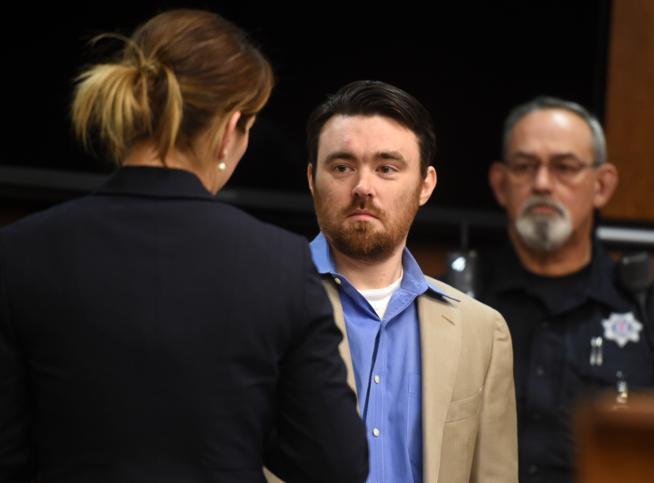 A Colorado Bureau of Investigation forensic scientist testified Friday in the Adam Densmore trial about the blood of Densmore's ex-girlfriend, Ashley Mead, that police found at several different crime scenes.
Densmore, 33, is charged with first-degree murder, tampering with a corpse, abuse of a corpse and tampering with physical evidence in the death and dismemberment of the 25-year-old Mead last year.
Taking the stand Friday was CBI forensic scientist Mary Schleicher, who tested swabs and items sent to her from the apartment in Boulder where prosecutors allege Densmore killed Mead, the car he allegedly transported her body in, and the home in Louisiana where police say he dismembered her.
Schleicher said she found Mead's blood on swabs taken from a hamper at the Boulder apartment, but did not find the presence of blood on any other items taken from that location.
As for the car, Schleicher said blood found on the back seat and on a calendar and a napkin found in the vehicle also matched Mead. She also said she didn't find blood, but did find Mead's DNA on a pair of broken eyeglasses recovered from the car.
Read the full story at dailycamera.com.


Source : Denver Post