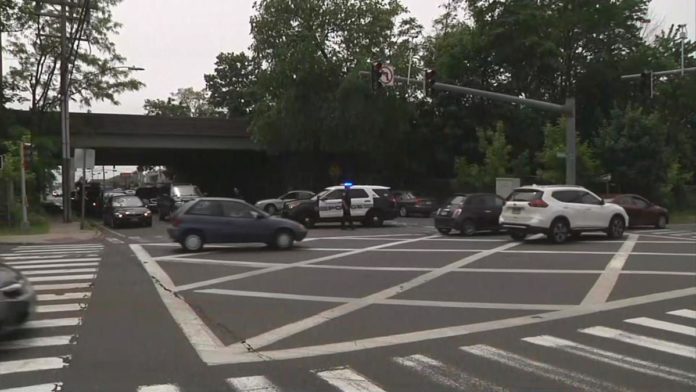 Police are looking for the killer who gunned down a former high school football captain in a Connecticut city's first homicide in more than a year.
Authorities said that 18-year-old Antonio Robinson, a former star football player at Stamford High School, was shot once below the Interstate 95 overpass in Stamford about 9 p.m. on Thursday.
He ran into the street and collapsed after being shot; he was pronounced dead at the scene.
Robinson's friends said they didn't know why someone would have killed the 18-year-old, adding that he stayed out of trouble.
No motive or suspect has been identified in the case, but Stamford Police Lt. Tom Barcello said officers are canvassing the area for video or witnesses that may reveal anything about the city's first killing in 18 months.
"We pull out all the stops when it comes to something like this," said Barcello.
Anyone with information about Robinson's death is asked to call the department at 203-977-4420.




Source : Nbcnewyork