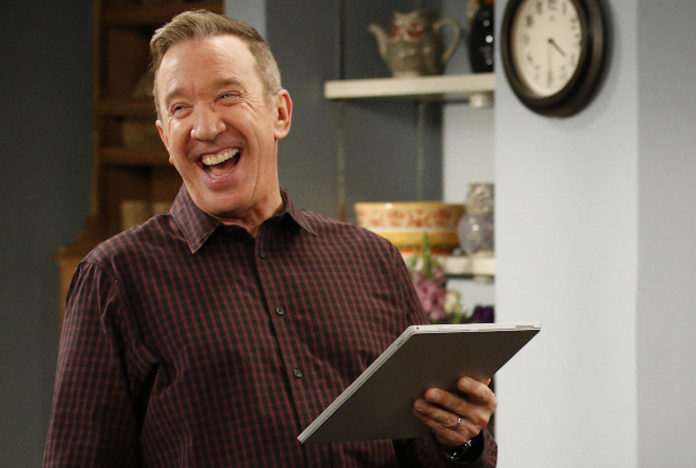 Now Playing
The Resident's Matt Czuchry Talks About His Character's Military Background
Next Up
5 Things to Watch Today – July 11, 2017
Fox has revealed its 2018 fall premiere dates. Are you ready for some football (and also 9-1-1 and Empire)?
New comedy Rel — which stars Get Out's Lil Rel Howery — will kick things off with a special preview after an NFL doubleheader on Sunday, Sept. 9, before moving to its regular time after Family Guy Sunday, Sept. 30. Then, last season's breakout hit 9-1-1 will get a special two-night premiere starting after football on Sunday, Sept. 23 and continuing at its regular time Mondays at 9/8c after The Resident.
Other notable dates include Tuesday, Sept. 25, when Lethal Weapon will return with new co-star Seann Willam Scott, who's replacing the fired Clayne Crawford; Wednesday, Sept. 26, when Empire Season 5 will kick off; and Friday, Sept. 28, when Tim Allen's Last Man Standing makes its Fox debut after being canceled by ABC last year.
Also of note: Thursday Night Football will air exclusively on Fox this season. Previously, the NFL institution split time on NBC and CBS. But with Disney's looming acquisition of the Fox studio, the Fox network seems to be looking more toward sport and event franchises. Fox has the rights to Thursday Night Football though 2022, and also recently closed a deal to broadcast WWE Smackdown starting in 2019. So next year this lineup will probably be very different.
The full premiere schedule is below
SUNDAY, SEPT. 9
8/7c: Rel (Special Preview)
SUNDAY, SEPT. 23
8/7c: 9-1-1 (Special Season 2 Premiere, Part 1)
MONDAY, SEPT. 24
8/7c: The Resident (Season 2 Premiere)
9/8c: 9-1-1 (Special Season 2 Premiere, Part 2)
TUESDAY, SEPT. 25
8/7c: The Gifted (Season 2 Premiere)
9/8c: Lethal Weapon (Season 3 Premiere)
WEDNESDAY, SEPT. 26
8/7c: Empire (Season 5 Premiere)
9/8c: Star (Season 3 Premiere)
THURSDAY, SEPT. 27
7:30/6:30c: Thursday Night Football (Fox Sports Premiere)
FRIDAY, SEPT. 28
8/7c: Last Man Standing (Network Premiere)
8:30/7:30c: Cool Kids (Series Premiere)
9/8c: Hell's Kitchen (Season 18 Premiere)
SUNDAY, SEPT. 30
8/7c: The Simpsons (Season 30 Premiere)
8:30/7:30c: Bob's Burgers (Season 9 Premiere)
9/8c: Family Guy (Season 16 Premiere)
9:30/8:30c: Rel (Time Period Premiere)




Source : TVGuide