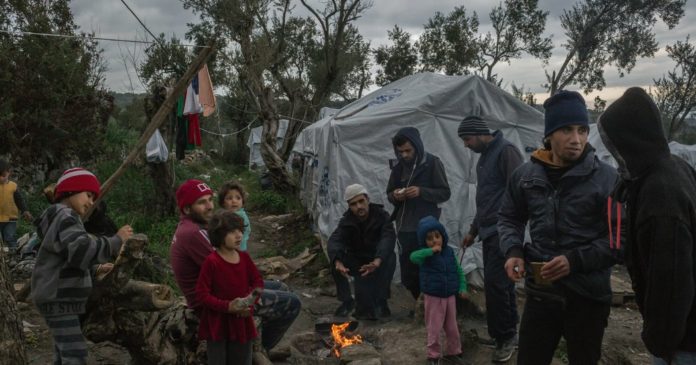 His brown eyes sunken and flat, Jahangir Baroch had spent another sleepless night in the metal container on the Greek island of Lesbos where he has lived for more than a year.
"There was no electricity in the container last night," Mr. Baroch, 26, said desperately, at a center for refugees, away from the holding camp in Moria, where he is housed. "It was like a fridge."
"I want to go to Athens," said Mr. Baroch, who came from Baluchistan, an embattled province in Pakistan. "If you don't want me, I want to go to another country."
"Why am I here?" he asked, somberly.
Others are asking the same question two years after the European Union struck a deal with Turkey aimed at cutting off the route across the Aegean Sea for asylum seekers, many propelled by wars in Syria, Iraq and Afghanistan.
Since then, thousands have remained stranded on Lesbos, unwilling to go back to the countries they left, unable to move forward, toward the opportunity they had hoped to find in Europe. Though the numbers are fewer, they keep coming.
The lucky ones, whose asylum applications are accepted, are eventually shipped to the Greek mainland. Those whose applications are rejected (they can apply twice) are sent back to Turkey as part of the deal with the European Union.
But neither country, it seems, has much motivation to accept them. The Greek authorities sift their cases slowly, for months at a time, as the asylum seekers live in limbo, trapped in conditions so deplorable Pope Francis likened them to a concentration camp.
The scale of the migration crisis that brought them to Lesbos can be measured in piles of discarded life vests that still blight the island. But increasingly it is tallied in despair.


Source : Nytimes