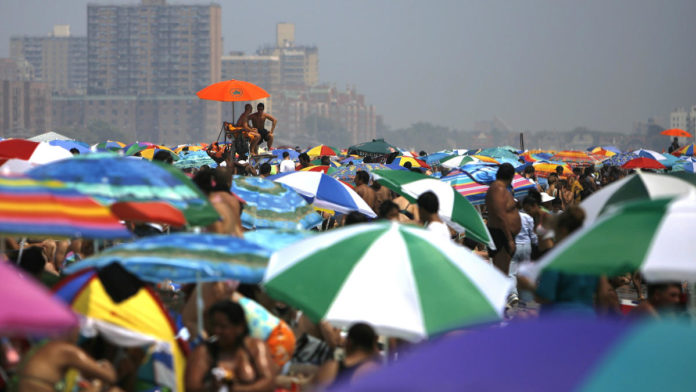 What to Know
The tri-state is bracing for a heat wave that will start Friday and could last through the start of next week, Storm Team 4 says

Saturday and Sunday will be the hottest days, with heat index values near or at 100 degrees, meteorologists say

The stifling heat slightly breaks by the Fourth of July, but temperatures will likely remain the upper 80s
Out go the storms, in comes the heat. 
After storms wrecked havoc on Thursday, Storm Team 4 says Friday will be the start of a five-day heat wave in the tri-state, a stretch of 90-degree-plus temperatures that could be longest in nearly two years. The last five-day wave recorded in Central Park was from Aug. 11-15 in 2016.
The longest heat wave record ever recorded was back in August and September of 1953, which lasted for 12 days. The longest one in June was eight days, dating all the way back to 1901. 
Hazy sunshine will sticky with the region through the weekend and into the start of the workweek next week. 
Friday will be partly to mostly sunny with afternoon highs reaching the low 90s. It's Saturday and Sunday when the real dangerous heat overtakes the area with temps peaking to the mid and possibly upper 90s, meteorologists said.
Heat index values could reach the 100-degree mark over the weekend. Cooling centers and NYC pools are open and available to catch much-needed relief from the heat. 
Extreme Weather: Flash Floods Tear Through Ellicott City
The stifling heat is expected to break slightly by the Fourth of July on Wednesday, but temperatures are still expected to be in the upper 80s, with high humidity making it feel even hotter. 
A pop-up shower or thunderstorm can't be ruled out next week on Tuesday, Wednesday and Thursday, forecasters said. 




Source : Nbcnewyork