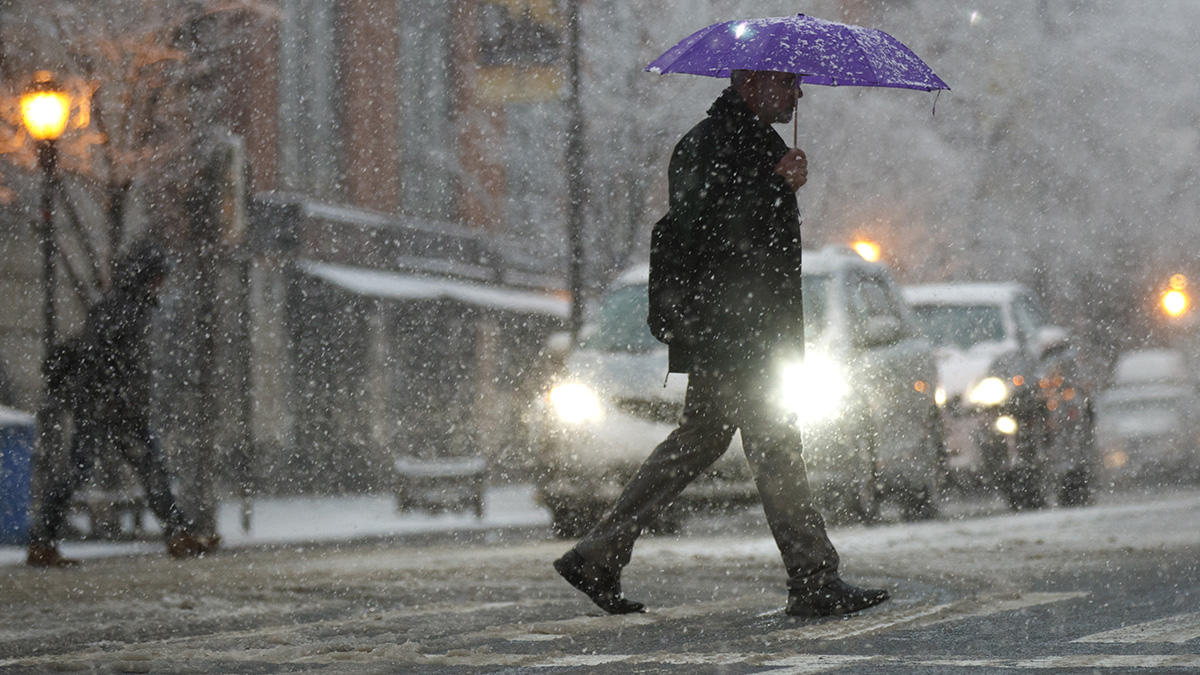 What to Know
Storm Team 4 is tracking another complex storm system that is expected to bring some wintry weather to the tri-state area this weekend

A wintry mix of freezing rain, snow, and rain will spread across the area early Sunday; temps rise quickly, meaning a changeover to rain

Right now, snow amounts of 1-3" appear likely across the Hudson Valley, interior Connecticut, and northern New Jersey; NYC will see less
Storm Team 4 is tracking yet another complicated storm system that is expected to deliver some wintry weather to the tri-state this weekend, the latest in a series of early March storms.
A wintry mix of freezing rain, snow, and rain is expected to spread across the area early Sunday — and with near-freezing temperatures, roads will likely turn slick north of New York City, Storm Team 4 says.
As a warm front slides north during the morning, temperatures will warm up rapidly (hitting the low 50s in spots!). That warmup means the snow will quickly transition to rain. This rain will linger into the early afternoon hours and should wash out the morning slush.
Storm Team 4 cautions that the exact track of the storm remains uncertain at this time. Right now, snow amounts of 1 to 3 inches appear likely across the Hudson Valley, interior Connecticut and northern New Jersey.
New York City and Long Island are expected to see a brief rain-snow mix before the precipitation changes to plain rain. The exact placement of the warm front will also help determine who gets into the 50s and who gets stuck with the colder air already in place.
There is some good news, though: High temps are expected to linger in the 50s Monday before dropping into the mid-to-high 40s Tuesday and Wednesday. Another bounce into the 50s is expected Thursday, with a chance for 60s Friday.




Source : Nbcnewyork