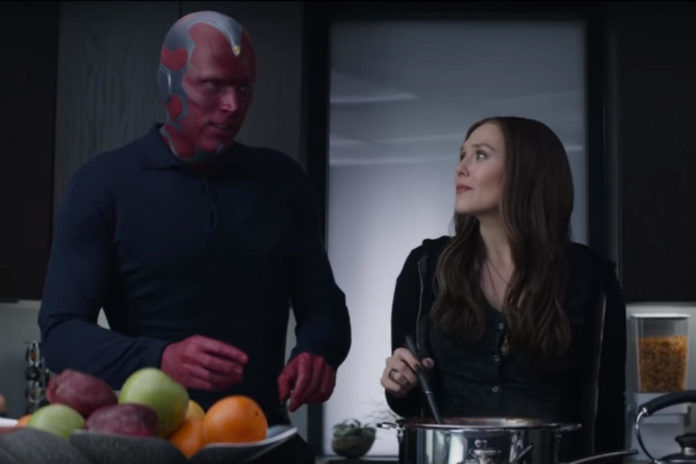 Now Playing
Watch Marvel Studios' Avengers: Endgame Official Trailer
Next Up
Watch The Boys Teaser Trailer
Disney+ is already making a very strong case for fans to spend some more streaming dollars on their service. For its very reasonable $6.99 price tag, the service will offer an entire library of titles ranging from classic animated films to Disney Channel shows from our childhood and just about everything from the Marvel Cinematic Universe. On top of that, Disney is also planning to expand the MCU with at least five brand new shows.
The House of Mouse has announced that a handful of its established MCU characters will continue their journeys from what we've seen of them so far on the big screen. While some of these series will be prequels, others will tell stories we didn't see happen in-between Avengers movies, and there's even going to be an animated series!
Everything We Know So Far About Disney+, Disney's Streaming Service
While all of these series are being described as "limited" — don't expect any of these to last for 80+ episodes — here's what we know about all the upcoming Marvel shows on Disney+:
Loki. Everyone's favorite God of Mischief is back and now he's getting his own series. Tom Hiddleston returns as the trickster in a series that's being described as something like a prequel. Supposedly, we're going to follow Loki as he pops up throughout history and influences historical events, because haven't you always wondered where Loki watched the moon landing? Rick & Morty's Michael Waldron has been tapped to not only serve as showrunner, but also write the pilot and executive produce.
Hiddleston has only commented on the series once, posting about it on Twitter back in November 2018:
— Tom Hiddleston (@twhiddleston) November 9, 2018
Marvel's What If…? Haven't you always wondered what would have happened had Agent Peggy Carter taken the super soldier serum instead of Steve Rogers? If this is a question that keeps you up at night, good news. Marvel's What If…? is not only the first animated series from Marvel Studios, it's also going to tackle these hot topics. The series, which draws from a comic line of the same name, will kick off with an episode focusing on Peggy taking the serum, not Steve. For those still widely upset about the unjust cancellation of Agent Carter on ABC, Hayley Atwell is stepping back into the role she originated in Captain America: The First Avenger to lend her voice to the character.
The Falcon and the Winter Soldier: Remember how great it was to watch Falcon (Sam Wilson) and the Winter Soldier (Bucky Barnes) bicker back and forth in Captain America: Civil War? Now, these two are taking their show on the road with Anthony Mackie and Sebastian Stan reprising their roles. There's unfortunately no other concrete information about the series, let alone when it's supposed to take place in the MCU. Following Civil War, Bucky was re-frozen in Wakanda, while Falcon went on the run with Captain America and Black Widow. And both of these guys were dusted in Avengers: Infinity War.
WandaVision: Teaming up for their own series are the romantically linked duo of Wanda Maximoff and Vision, with Elizabeth Olsen and Paul Bettany reprising their roles. She's undoubtedly one of the most powerful Avengers out there, and he's an android with the Mind Stone in his forehead, but hey, they're making it work! Just like with the Falcon and Bucky series, little is known about this show, as these two were also dusted at the end of Avengers: Infinity War (However, this show could easily be a prequel, focusing on their time together between the end of Civil War and the beginning of Infinity War. Or maybe it's a cooking show?). Though we have zero details, both Olsen and Bettany took to social media to share their excitement:
Untitled Hawkeye Series. If you sit out all of Avengers: Infinity War, and haven't yet had your own stand-alone film, you get your own series on Disney+. At least, that's what's happening with Clint Barton and the character of Hawkeye. A fan favorite from the start, Jeremy Renner's Hawkeye was first introduced in 2011's Thor, but now it sounds like he's getting ready to pass his bow and arrow onto someone else. As Variety first reported, the series will supposedly show Hawkeye training his young protege, Kate Bishop, who takes on the Hawkeye moniker after he retires (and Kate Bishop is possibly teased in the latest Avengers: Endgame trailer).
Disney+ launches Nov. 12.




Source : TVGuide