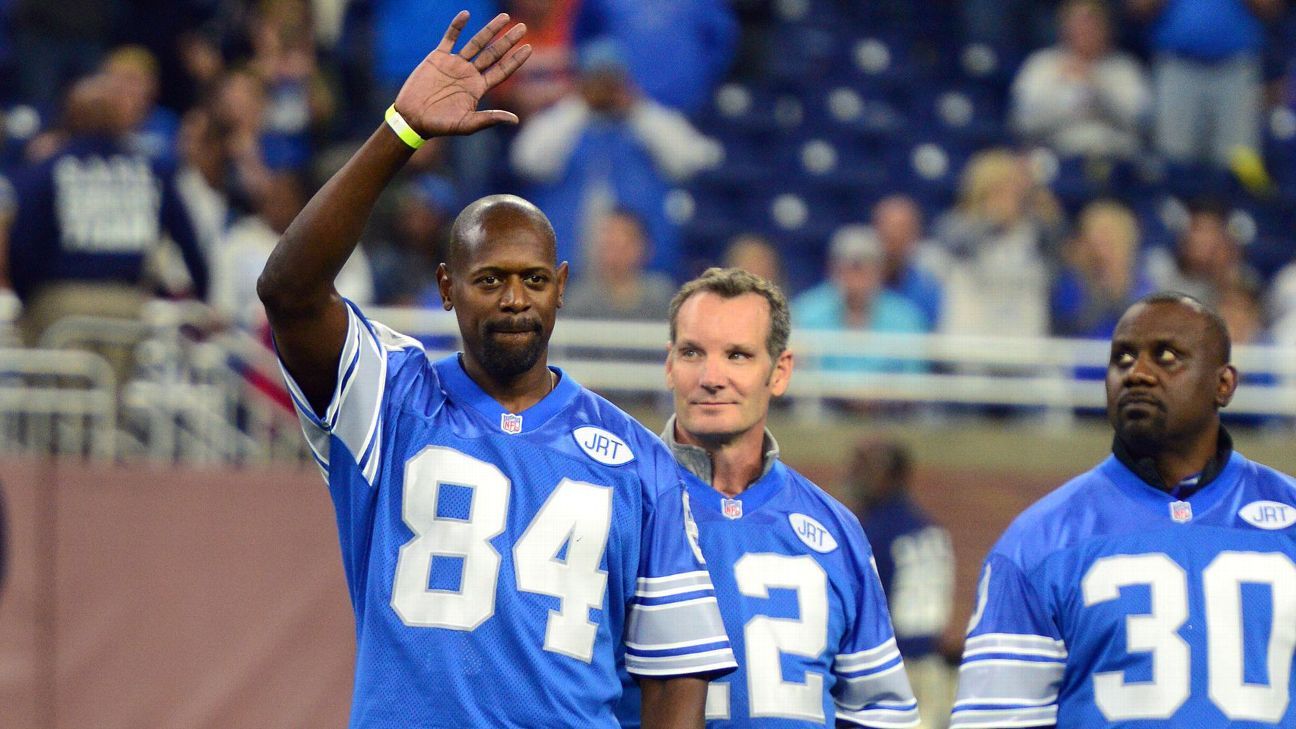 DETROIT — The Detroit Lions are adding three former greats to their permanent display honoring the top players in franchise history.
The club announced Thursday night it will add wide receiver Herman Moore and defensive tackles Alex Karras and Roger Brown to the display — known as the Pride of the Lions — at halftime of the Oct. 28 game against the Seattle Seahawks. With the three additions, the display will feature 18 players, most of whom are in the Pro Football Hall of Fame.
None of the three being inducted this year are in the Hall of Fame.
Moore played in 145 games with the Lions and had 670 catches for 9,174 yards and 62 receiving touchdowns, all franchise bests at the time of his retirement. All three marks were broken by Calvin Johnson, who retired in March 2016 and is not yet part of the Pride of the Lions display.
Karras played 12 years with the Lions and was a first-team All-Pro in four of those seasons. He was also part of the Pro Football Hall of Fame's All-Decade team of the 1960s. He died in 2012. Brown was a five-time Pro Bowler and two-time AP first-team All-Pro.
"Roger Brown, Alex Karras and Herman Moore each exemplified what it meant to be a Detroit Lion in their own unique way as players and teammates," Lions team president Rod Wood said in a statement Thursday night. "All three of them are befitting of the greatest individual honor our organization can give to a Lions legend."
The other 15 members of the display are Lem Barney, Jack Christiansen, Dutch Clark, Lou Creekmur, Jason Hanson, Dick Lane, Yale Lary, Bobby Layne, Dick LeBeau, Barry Sanders, Charlie Sanders, Joe Schmidt, Dick Stanfel, Doak Walker and Alex Wojciechowicz. All except Hanson are in the Hall of Fame as well.


Source : ESPN