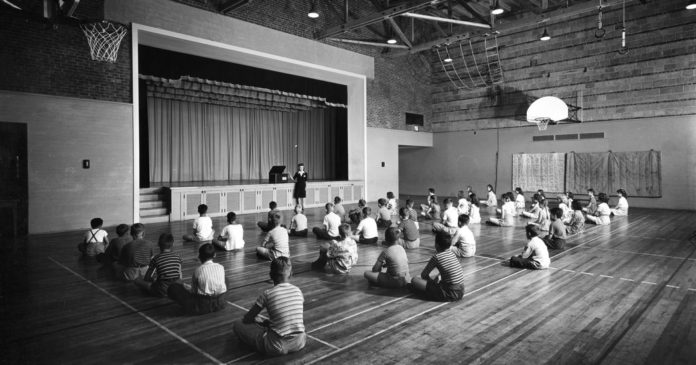 "It was a bit surprising just how strong people's memories were" of their P.E. classes, says Matthew Ladwig, a graduate student at Iowa State University who conducted the study with Panteleimon Ekkekakis and Spyridoula Vazou.
"For some of them, the classes were two or three decades in the past, but they had not forgotten," he says, and their memories apparently continued to color their attitudes toward exercise today.
The people involved in this study, though, were a self-chosen group who happened to see the questionnaire, so their responses may not be typical of everyone's. The results also rely on memories and recall, which can be unreliable. And the findings may have been influenced by reverse causation, meaning that unathletic young people disliked gym class and grew up to be sedentary because they were not athletic, and not because they did not like P.E.
But the results do remind us that how we feel about exercise is important in prompting us to move or remain still and that, in order to instill positive attitudes toward exercise, we may want to rethink some of the emphases in school-based physical education programs, Mr. Ladwig says.
If sports are involved, "choose teams randomly," he says, and, for younger children, de-emphasize competition altogether, promoting activities like dancing or yoga instead.
Consider, too, downplaying frequent fitness testing, which demoralized so many study respondents, he says.
Maybe also offer children more options, including unconventional ones. "Gardening is physical activity and some kids might love it a lot more than team sports," he says.
"It would be great," he concludes, "if P.E. classes could teach kids that moving is fun."


Source : Nytimes