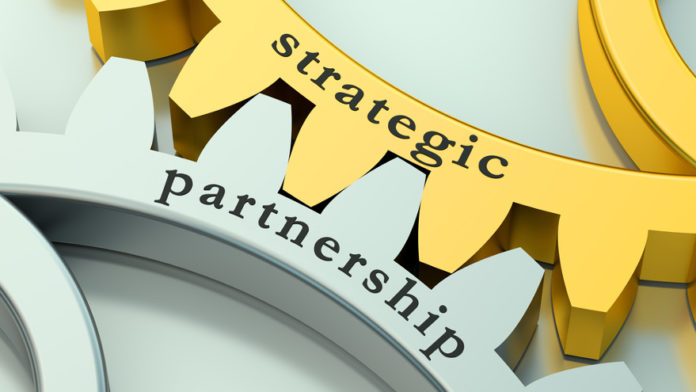 WESTCHESTER, Ill. – 
Sometimes when a service provider develops new technologies or processes, the firm must make a host of adjustments between a pilot program and when the solution or offering is officially launched into the market.
For IAA's newest offering that germinated through a partnership with SpinCar, IAA chief executive officer and president John Kett told Auto Remarketing that the need to make a host of changes after a pilot wasn't necessary for what the company says is the salvage auction industry's first 360-degree walk-around digital experience.
On Thursday afternoon, IAA announced the introduction of IAA 360 View. Powered by SpinCar's virtual photo imagery technology, IAA 360 View can provide online vehicle buyers with a 360-degree viewing experience for both the vehicle exterior and interior.
The technology was developed based on extensive buyer research coupled with collaboration with SpinCar at the IAA Engine House innovation center located at Chicago's 1871. IAA 360 View can allow the buyer to rotate an image providing an interactive visual of a vehicle's interior and exterior similar to physically walking around the vehicle.
During a conversation with Auto Remarketing, Kett recollected first being introduced to the team at SpinCar and its offerings.
"From the first time we met, we could definitely see the potential to use their technology in IAA and our industry, which had not been done before," Kett said. "We like the technology. We like the way it was built; the simplicity for us to use it. For all of those factors, it's been a great partnership.
"For us, we've had a long history of providing strong imagery to our buyers because that's the primary way we market our vehicles through our web portal," he continued. "To adopt the technology SpinCar developed, it did take some operational changes and some investment in technology to really begin to deploy it. We piloted it in a couple of branches to work out some of the operational details we needed to change."
In that measured pilot, IAA highlighted the photo imagery technology resulted in higher selling prices, ranging from $300 to $600 on average, per vehicle, when compared to the control group. The company stressed that results were dependent on age, condition and geography.
In addition, IAA pointed out the pilot showed increased buyer confidence and additional bidding activity.
"Once we got down the process, then it was just a matter of rolling it out and training across our locations," Kett said.
"With the way (SpinCar) built it, the way we were able to access the data to be able to display, it was pretty straightforward," he continued. "Operationally, it was a change for us to prepare our vehicles for sale. We had to add a process and build it into our flow. It was working out the details to make sure we stayed efficient and effective in capturing the 360 view."
Currently, IAA 360 View is offered in all IAA U.S. branches for vehicles 11 years and newer.
The company noted that the technology's benefits include:
—For vehicle buyers, IAA 360 View can offer an enhanced vehicle research, bidding and buying experience. Buyers can spin the image in a complete circle to fully view the exterior and a panorama of the vehicle interior. They can also zoom in on critical areas of the vehicle for additional detail and high-resolution views.
—For vehicle sellers, the technology can provide a more accurate visual and improved merchandising of their assets, resulting in additional bids and higher returns.
Along with salvage units, Kett sees IAA 360 View as being beneficial to any commercial or dealer consignment vehicles that the company might remarket, too.
"There's really no limit for any vehicle we sell if we feel that it's going to add value to use this technology," he said.
As advanced as IAA 360 View might be, Kett emphasized how important the company's human capital and brick and mortar resources remain to the company's fortunes.
"Our locations are critical to the service we deliver for our sellers and buyers," he said. "Sellers require a lot of us and we need to have property where vehicles are at, so to speak, so we can get them picked up and into our protective custody as quickly as we can.
"From a buyer perspective, a convenience standpoint of having vehicles where they are so they can access and minimize transportation and expense," he continued. "We need to have those physical facilities. It's absolutely critical to our business, and I believe it will remain so."
Kett then added, "IAA 360 View is a dramatic improvement over what we were doing before, which was taking high-quality, high-resolution still images. We're dramatically improving that experience and using the people who have been doing it for us all along."
More information can be found at https://iaa-auctions.com/introducing-iaa-360-view/.


Source : AutoFinanceNews