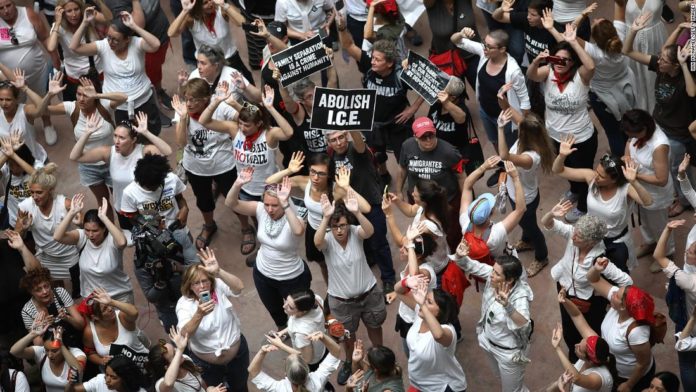 Genevieve, left, and Neve sit outside the Trump International Hotel in Washington, DC.
Jaime Cammack says her kids have been dedicating their nightly prayers to separated children.
Cammack, 32, of Fredericksburg, Virginia, said at bedtime she talks about the family separations with her children. She said she asks her children what they want to pray for and that they now say the separated kids.
"We pray for those separated, those scared. We talk about hoping they get back together with their families fast," Cammack said.
Cammack, her daughters — Genevieve, 5, Neve, 4, and Allister, 7 — and other family members marched today in Washington, DC, against the Trump administration's immigration policies.
She said they have a lot of family friends from Mexico, so it's personal for her. "These kids don't deserve this," Cammack said of the separated children.


Source : CNN