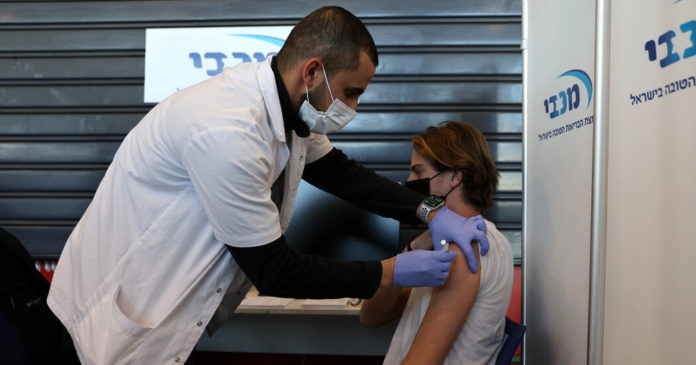 When Israel instituted its Green Pass system last month, granting fully vaccinated people access to sports, cultural and other leisure events and gathering places, it did not offer an immediate solution for those under 16, who are not yet eligible to receive any Covid-19 vaccine.
Now the government is introducing an option of free PCR testing for children, with a negative coronavirus test serving as an entry pass in lieu of a vaccination certificate.
Tomer Lotan, the policy chief of Israel's national coronavirus response center, said on Monday that the option would be available within a few days, as soon as some regulatory and technical issues had been resolved.
Israel's vaccination campaign has outpaced the rest of the world, with about 56 percent of the population of nine million now fully vaccinated. The Green Pass, a digitized certificate of vaccination, is now required in Israel for indoor dining in restaurants and for entry to gyms, theaters, sports stadiums and religious gatherings.
For all its success, though, the Green Pass system has raised some legal and ethical issues, including a sense of discrimination or exclusion among families with children. Israel's population is relatively young, with about 2 million of its 8.7 million people under the age of 16.
Some businesses, like movie theaters and theme parks, have remained closed, saying that it would be unprofitable to reopen if they could not accommodate children.
Plummeting daily new-case reports in Israel and the recent dropping of testing requirements for regular school attendance mean that the public health system probably can now test children for leisure activities without being overwhelmed.
Mr. Lotan acknowledged that the new testing option could be problematic. The test has to be taken 72 hours in advance of the desired activity, and is valid for three days from the receipt of a negative result.
The testing option will be available only for children; adults who have so far chosen not to get vaccinated will not be allowed to use a negative test as a substitute for a Green Pass.
"It's a tough policy, for now," Mr. Lotan said.


Source : Nytimes