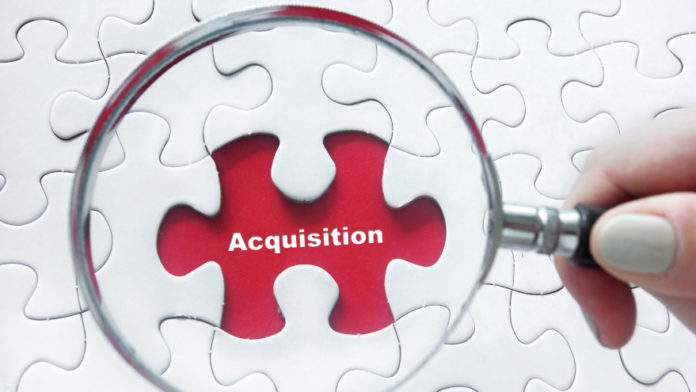 CARY, N.C. – 
J.D. Power has closed its purchase of ALG, a deal first announced in August.
The company said in a news release Monday that acquisition of the TrueCar subsidary "will dramatically broaden its vision of automotive residual value forecasting, especially important as the industry prepares to launch a wave of new electric vehicle (EV) models and pushes toward increased vehicle automation and other emerging technologies."
In a separate release, TrueCar said the $135 million consideration in the deal includes $112.5 million received at closing and up to $22.5 million in total deferred payments based on certain financial results.
TrueCar said it plans to use the proceeds of the ALG sale to support up to $75 million in share repurchases, a program that it has already started. The proceeds will also be used to "maintain strategic flexibility," TrueCar said. 
In the news release from TrueCar, president and chief executive officer Mike Darrow said: "We are very pleased to reach today's milestone, which reinforces our commitment to creating shareholder value. With over $270 million of cash on the balance sheet and no outstanding debt, we are in a strong financial position to accelerate toward our vision of building the most flexible and convenient digital car-buying marketplace."
Meantime, J.D. Power will integrate ALG into its data and analytics division. ALG is widely known for its expertise in residual value forecasting, something that will be crucial as new technologies, like EVs, gain a greater foothold in automotive.
"As the automotive industry continues to face several technological, environmental and economic factors, the significance of what ALG brings to J.D. Power data and analytics capabilities provides additive value to our clients," J.D. Power president and CEO Dave Habiger said in a news release. 
"The industry is about to experience a product shift unlike anything it's ever seen before with new EV models and other new technologies quickly gaining adoption over the next several years and beyond," Habinger said. "Having ALG's expertise in forward-looking residual value forecasting will enable us to provide dynamic new product offerings that focus on new vehicle technologies and retail channels."
Thomas King, who is president of data and analytics at J.D. Power and is the company's chief product officer, reiterated the importance of bringing ALG into the fold particularly as electric vehicles take a larger share of the auto landscape.
"The large number of new and redesigned EVs entering the market coupled with evolving customer attitudes to transportation and EV ownership mean the auto industry must be prepared because their financial lives depend on it," King said in the release.
"Navigating this new landscape requires data, science and deep industry and consumer expertise. Manufacturers can rely upon our experts for reliable, transparent analysis and forecasting so critical contenting, pricing and incentive decisions can be made with confidence."


Source : AutoFinanceNews