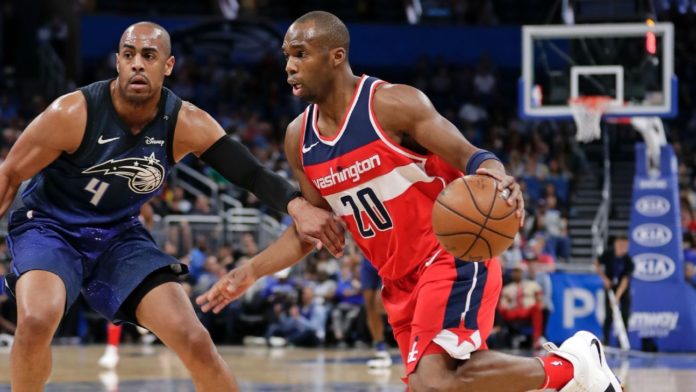 Guard Jodie Meeks exercised his $3.5 million contract option to return to the Washington Wizards for the 2018-19 season, league sources told ESPN.
Meeks will serve the remaining 19 games of a 25-game suspension for violating the NBA's anti-drug policy to start the season.
Meeks, 30, played 77 games for the Wizards last season, averaging 14.5 minutes and 6.3 points a game.
Meeks tested positive for banned compounds ipamorelin and growth hormone releasing peptide-2, his attorney Ben Levine told ESPN in April.
Meeks denied knowingly using the banned substances.
"For the past nine years, I have been humbled every day to have the opportunity to walk into an NBA arena and see the name Meeks on the back of an NBA jersey," Meeks said in a statement to ESPN in April. "As part of my commitment to playing in the NBA for nine years, I have been subject to countless mandatory tests for any and all drugs including performance enhancing drugs. I have passed each and every drug test without issue for the last nine years.
"Because I have never used a drug of any kind I am absolutely heartbroken and perplexed with the news today. Let me be clear: I have never taken anything whatsoever for a performance-enhancing reason. I respect the game of basketball too much. I look forward to exercising my rights under the (NBA's) collective bargaining agreement to bring this matter to arbitration and to clear my name in relation to this wrongful accusation."
Meeks has played with six NBA teams since Milwaukee drafted him 41st overall in the 2009 NBA draft. For his career, Meeks has averaged nearly 10 points a game.


Source : ESPN