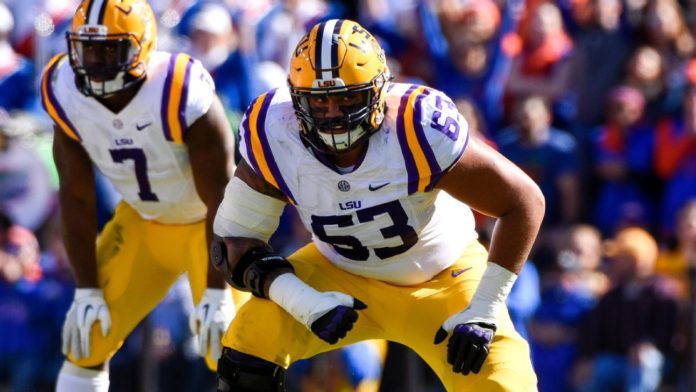 Former LSU offensive tackle K.J. Malone, whose father is NBA Hall of Famer Karl Malone, will get a shot to make the NFL with the Houston Texans.
Malone signed with the Texans after going undrafted this weekend. His father celebrated the signing on Twitter.
'Nuff said..let's go @HoustonTexans! @Kj63Kj pic.twitter.com/VjfujPGeK3

— Karl Malone (@TheDeliverer_32) April 29, 2018
"It's a dream come true," K.J. Malone said, according to the Houston Chronicle. "I always dreamed of playing in the NFL and to play for an organization like the Texans is amazing."
At the scouting combine, Malone, 6-foot-4, 303 pounds, ran a 5.34 in the 40-yard dash, did 15 repetitions in the bench press, had a vertical jump of 29.5 inches and a broad jump of 103 inches.
He started at left tackle the past two seasons at LSU. He missed six games with a knee injury last season.




Source : ESPN