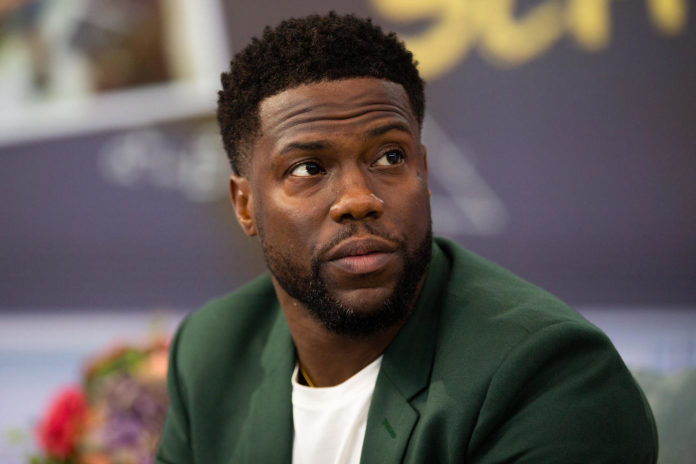 Now Playing
Forget the Emmys: Celebs Pick Their Own Winners for TV Guide's Top Dog Award
Next Up
GLOW Season 2: Watch the Trailer
It looks like the 2019 Oscars has officially found a host! Kevin Hart announced on Instagram Tuesday that he'll be overseeing the Academy Awards this year, and after reading his full caption, it's hard not to feel super proud of him for this accomplishment!
"For years I have been asked if I would ever Host the Oscars and my answer was always the same," Hart wrote. "I said that it would be the opportunity of a lifetime for me as a comedian and that it will happen when it's suppose to. I am so happy to say that the day has finally come for me to host the Oscars. I am blown away simply because this has been a goal on my list for a long time… To be able to join the legendary list of hosts that have graced that stage is unbelievable. I know my mom is smiling from ear to ear right now. I want to thank my family/friends/fans for supporting me & riding with me all this time… I will be sure to make this years Oscars a special one. I appreciate @TheAcademy for the opportunity… now it's time to rise to the occasion. #Oscars."
Good job, buddy! Congrats on living your dream!
Discover your new favorite show: Watch This Now!
Jimmy Kimmel hosted the show the past two years, which included the infamous La La Land/Moonlight debacle year. Here's hoping Kimmel gives him a few pointers about keeping the envelopes straight!
The 91st Annual Academy Awards will air Sunday, Feb. 24 on ABC.




Source : TVGuide