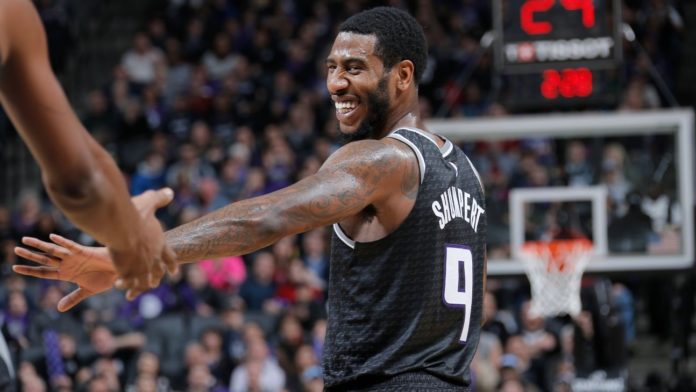 The Houston Rockets are acquiring guard Iman Shumpert in a three-way deal with the Cleveland Cavaliers and Sacramento Kings, league sources told ESPN.
The Rockets will send guard Brandon Knight, forward Marquese Chriss and a 2019 lottery protected first-round pick to the Cavaliers, league sources said.
The Cavaliers will send guard Alec Burks to the Kings, and guards Nik Stauskas and Wade Baldwin to the Rockets, league sources said. Stauskas and Baldwin were acquired in a deal with Portland on Sunday that send Rodney Hood to the Trail Blazers.
Shumpert, 28, has had a strong season for the resurgent Kings, averaging 8.9 points, three rebounds and two assists. He's expected to play a significant bench role for the Rockets in their Western Conference playoff push.
In Cleveland's fourth in-season trade, it has now gathered two first-round and six second-round picks.
Burks returns to the Western Conference, where spent the first eight years of his career with the Utah Jazz before a trade to the Cavaliers last year.


Source : ESPN