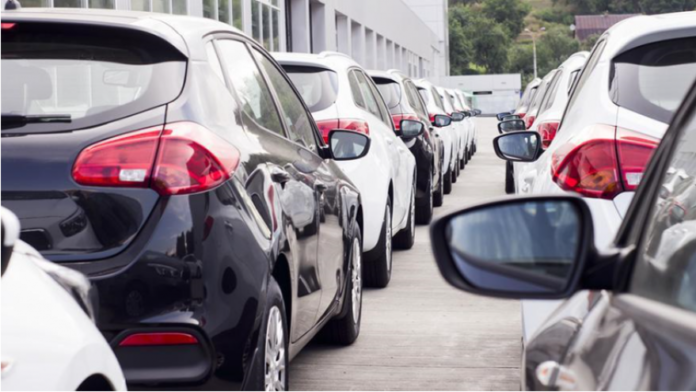 LAWRENCEVILLE, Ga. – 
Wholesale vehicle prices have climbed for eight straight weeks, and the lack of supply continues to exacerbate the odd dynamics, perhaps even frustration, in the used-car market.
According to the latest Market Insights report from Black Book, which recapped the week ending Saturday, there was a 0.63% increase in wholesale values last week. That's up from a 0.61% uptick the prior week. And the average change for the same week of 2017 through 2019 was a decline of 0.52%.
"Availability of inventory continues to be a challenge for both buyers and sellers," Black Book said in its report "The lack of new inventory is continuing to drive up the demand for used vehicles, which in turn is forcing buyers to pay more week after week and leaving sellers wishing they had more to offer."
The increase was particularly dramatic in car segments. Prices there were up 0.87%, compared to a 0.67% increase the prior week. The 2017-2019 average was a decline of 0.57%, according to Black Book.
There were price increases in all nine car segments yet again, and the most significant was for midsize cars, which were up 1.29%.
The increase in truck/SUV values, meanwhile, slowed from 0.58% to 0.50%. The average change during 2017-2019 was a dip of 0.48%, Black Book's analysis shows.
Like their car counterparts, there were price hikes in all 13 truck/SUV segments.
The largest was for the compact luxury crossover/SUV, which was up 0.90%, according to the data.
Offering some additional commentary, Black Book noted "strong" bidding activity within the auction lanes, especially for late-model units with low mileage.
That includes rental companies looking to bid to help shore up depleted inventories.
"Not only are the big buyers active, but the rental companies have been seen actively seeking out inventory due to the lack of new inventory to replace their aging units," the company said. "While remarketing and OEM auction lanes have seemed to dwindle over the last few months, dealer lanes have had consistently high volume."


Source : AutoFinanceNews