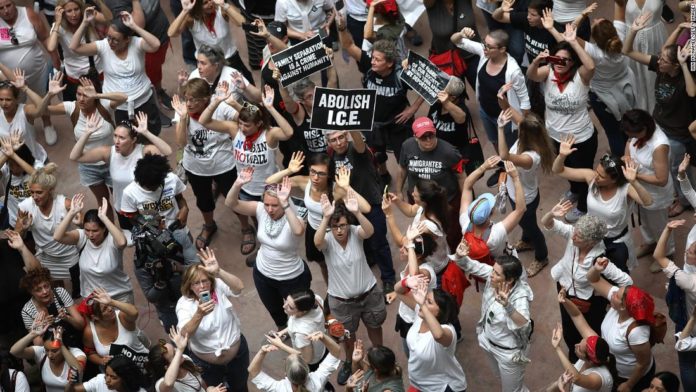 Crowds in Washington, DC, chanted "shame" and sang the "The Star-Spangled Banner," as they gathered near the White House.
Margaret Stokes, a teacher from Leesburg, Virginia, was among the crowd of people in DC. One of the signs she carried read, "Where are the children?" The other had a sketch of a baby onesie with the words, "Where is my mother?" and the question: "Do you care?"
"I'm outraged that families are being separated," said Stokes, 54.
She said she realizes there needs to be changes to immigration system — but it shouldn't be like this.
"Separating families, especially young children without a plan to reunite them is abhorrent," Stokes said. "This is not America."
She said Trump's language to describe immigrants has been dehumanizing. It's hot in DC today, but she wouldn't be anywhere else.
"We need to be here. We need to let the administration know that we will not become numb to these atrocities," she said.


Source : Nbcnewyork