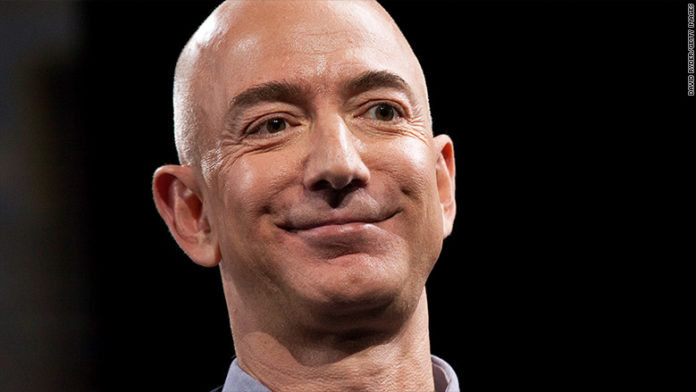 Apple may soon have some company in the trillion dollar club. Amazon is worth about $940 billion.
Shares of Amazon popped 2% Monday to hit a new all-time high. The stock only needs to go up another 7% for the Jeff Bezos-led company to top a trillion dollar market valuation.
Amazon (AMZN) is firing on all cylinders this year. Shares of the retail/cloud/media/consumer gadget giant are up nearly 65% in 2018. Health care may be the next big market that the company disrupts, following its acquisition of online pharmacy PillPack.
Analysts are predicting that Amazon's sales will surge 32% to a whopping $265 billion this year — and earnings per share will nearly triple. If there's an obstacle in the path to a $1 trillion market cap, it's not clear what that would be.
But Wall Street analysts aren't sure whether Amazon could move ahead of Apple.
According to data from Thomson Reuters, the consensus target price for Amazon's stock is about $2,100 — up 9.5% from where the stock is now, giving Amazon a $1.02 trillion valuation.
The target price for Apple is around $216.40. That would value Apple at $1.05 trillion.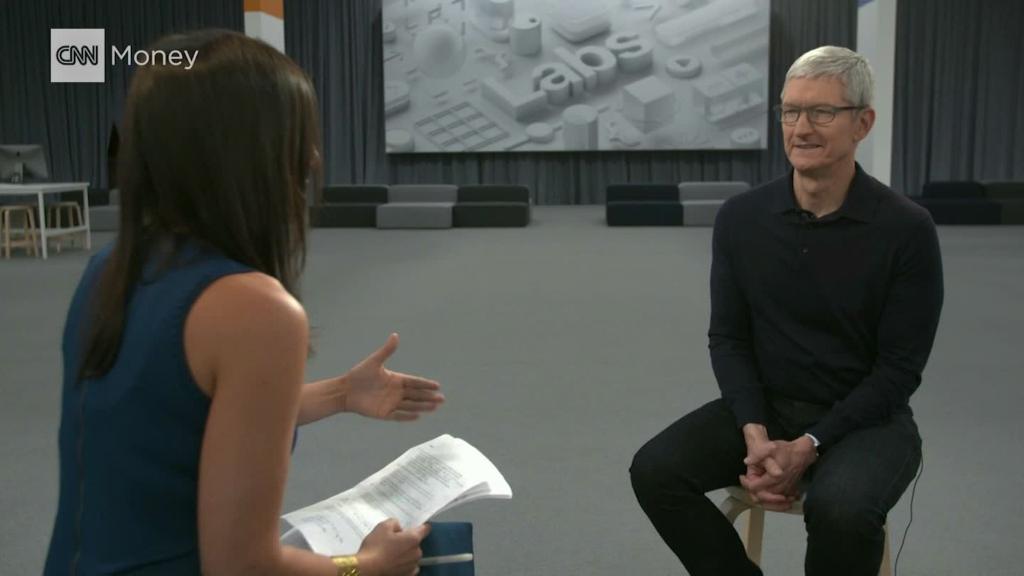 James McQuivey of Forrester Research wrote in a recent report that he thinks Amazon will pass Apple — mainly because consumers like Amazon better. According to a recent survey by Forrester, Amazon was deemed more trustworthy than Apple.
Apple and Amazon aren't the only tech behemoths worth around $1 trillion.
It's altogether possible that Google owner Alphabet and/or Microsoft could leap ahead in the market cap race. Alphabet (GOOGL) is now worth about $875 billion while Microsoft's (MSFT) market value is nearly $840 billion.
CNNMoney (New York) First published August 13, 2018: 11:35 AM ET




Source : CNN